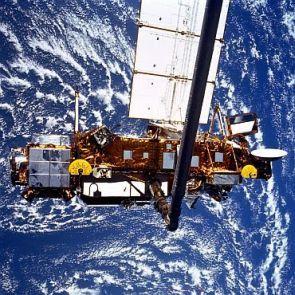 India's premier Space Research Organisation is targetting up to 10 launches a year by 2016 , a top ISRO official said on Monday.
"We intend up to 10 launches a year. By March next, 7-8 launches will be held. By next year, we are expecting 10 launches a year", ISRO Chairman, Kiran Kumar, told reporters at the Vikram Sarabhai Space Centre's office at nearby Akkulam.
On the total outlay for the ambitious project, he said in the 12th five year plan, their allocation had been reduced.
"This year we expect to make full use of the allocation and are expecting anything between Rs 6000-to Rs 7000 crore," Kumar said.
Of the 7 IRNSS (Indian Regional Navigation Satellite System) constellation of satellites, 4 have already been launched and the remaining will be launched in the current fiscal, he said.
ISRO was having "heavy demand" for launches and is in the process of planning for a third launch pad at SriHarikotta.
The organisation is also looking into the possibility of working out models for outsourcing the entire integration process of launch vehicles to meet the heavy demand, he said.
With Government not allowing its manpower to increase, meeting this high demand through out sourcing could be a solution, he said.
On the Re-usable launch vehicle Technology Demonstration Programme (RLV-TD), he said the Vikram Sarabhai space centre, was targetting this mission in the third week of October.
The demonstration vehicle will cost around Rs 3 crore, VSSC Director, Dr K Sivan, who was also present, said adding "We are doing it in a cost effective way".
The Chandrayan II was progressing satisfactorily and was expected to be launched in 2018, the chairman said.
The cryogenic engine for GSLV MK III was ground tested for the full flight duration and will be ready by next year for the launch of the first development flight of GSLV MK III in December 2016.
The next development flight will follow in another year, he added.
On the next planetary mission, the chairman said whether it was Mars or Venus mission, the advisory committee on Space will decide.