President Reuven Rivlin calls India "an important ally and close friend of Israel, a state with whom we have much in common" at the start of the 6-day visit.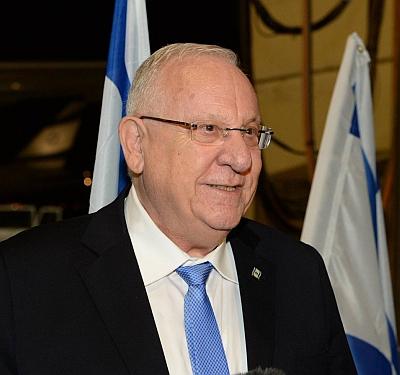 The President of Israel, Reuven Rivlin, arrived in Mumbai on Monday morning, kicking off an eight-day visit to India to strengthen bilateral ties.
"I am departing now on an important visit to India, an important ally and close friend of Israel, a state with whom we have much in common," Rivlin said before boarding the flight to Mumbai.
"Israel and India are both countries of innovation and of inspiration," he added. "Countries that have ancient traditions, but have built strong and thriving hi-tech economies, and now celebrate 25 years of diplomatic relations. This visit is a sign of the strong relations and friendship between our peoples, and I hope will plant the seeds for that friendship to grow closer and closer."
According to the Press Trust of India, Rivlin, who landed at the Mumbai airport with a large delegation of businessmen and academicians, was to pay his respects at the sites of the 2008 Mumbai terror attacks. Six Jews were killed at the Mumbai Chabad house on 26/11.
"He will also hold meetings with... leaders of the Jewish community," PTI reported.
Rivlin headed to Delhi soon after.
In the capital, he is scheduled to meet Prime Minister Narendra Modi, External Affairs Minister Sushma Swaraj and visit several sites of co-operation and joint projects between the two nations. He will also join President Pranab Mukherjee in opening an agro-tech conference in Chandigarh.
The academic delegation accompanying Rivlin, which includes senior representatives of Israeli academic institutions, are expected to sign agreements with Indian institutions.
The Israeli President will also pay his respects at the memorials for Mahatma Gandhi and Indian soldiers, who fell in the World War-I.
Image: Israel's President Reuven Rivlin. Photograph Courtesy: PresidentRuvi/Twitter