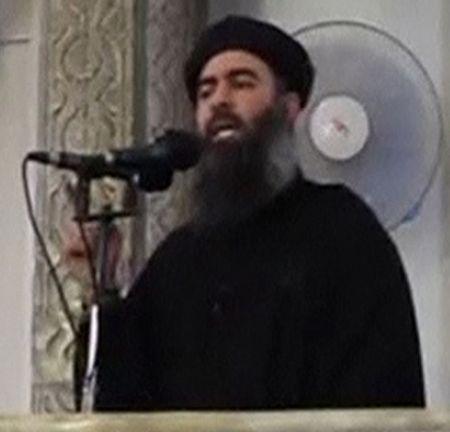 Islamic State leader Abu Bakr al-Baghdadi has been killed in US-led air strikes in Syria, according to reports.
According to a report published on June 13 in Turkish daily Yeni Safak, Baghdadi was killed in air strikes conducted in Syria on June 12. Yeni Safak cited a statement published by news agency al-Amaq, affiliated to the Islamic State, which said Baghdadi had been killed on Sunday.
However, the United States-led coalition, which reportedly carried out the air raid in the northern Syrian city, is yet to make a statement.
An earlier report had said Baghdadi had been injured in an air strike on a location 65 kilometres west of the Islamic State-held city of Mosul while travelling in a convoy with other senior IS figures.
On June 10, Iraqi television channel Al Sumariya TV cited a local source in the northern province of Nineveh saying that Baghdadi and other IS leaders were wounded on June 9 in a coalition air strike on one of the group's command headquarters close to the Syrian border.
However, US and Iraqi officials had said they could not confirm that report.