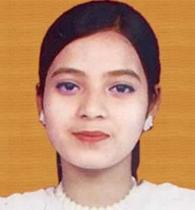 Anaju Chaudhary, the fifth accused policeman in the 2004 Ishrat Jahan encounter case, was granted bail on Wednesday by a special Central Bureau of Investigation court in Ahmedabad after the central probe agency failed to file its chargesheet within the stipulated period of 90 days following his arrest.
Additional Chief Judicial Magistrate of the special CBI court S H Khutwad on Wednesday granted default bail to Chaudhary, as the CBI did not keep up with the time frame as envisaged in the section 167(2) of the CrPC.
Chaudhary is the fifth accused, out of six arrested till date in the alleged encounter case by the CBI. He was arrested on February 27 this year.
On May 24, the court had granted default bail to suspended IPS officer G L Singhal, and three other policemen Tarun Barot, J G Parmar and Bharat Patel.
The sixth accused arrested in the case is former deputy superintendent of police N K Amin, who was arrested on April 4. He is also an undertrial accused in another case of Sohrabuddin Sheikh encounter.
On June 15, 2004, 19-year-old Ishrat along with Javed Shaikh alias Pranesh Pillai, Amjadali Akbarali Rana and Zeeshan Johar, were killed in a fake encounter on the outskirts of Ahmedabad.
At the time of encounter, Chaudhary was an SRP commando allotted to alleged encounter specialist Tarun Barot. The Gujarat police had claimed that all four were terrorists who had entered the city to kill Gujarat Chief Minister Narendra Modi.