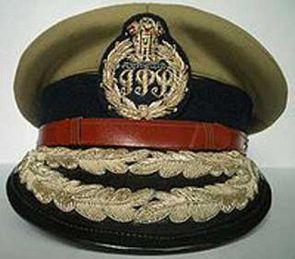 A suspended IPS officer accused in the 2004 Ishrat Jahan fake encounter case sought default bail on Thursday from the special court here, after the CBI which is investigating the case, failed to file a chargesheet within 90 days of his arrest.
IPS officer G L Singhal, who was arrested by the agency on February 21 and produced before the court the next day, has filed a bail application before the special CBI court of Additional Chief Judicial Magistrate S H Khutwad and the hearing is likely to be held on Friday.
In his application, filed through advocate Brijrajsinh Jhala, Singhal argued that on May 22, the period of 90 days, as envisaged under Section 167(2) of the Criminal Procedure Code expired and during the said period, no report, challan or chargesheet, as contemplated under Section 173(2) of the Criminal Procedure Code was filed by the CBI.
"As a result an indefeasible right, to be released on bail or default bail has accrued on the applicant," the application said.
Repeated efforts by PTI to contact the CBI in order to find out why it failed to file a chargesheet against Singhal during the stipulated time of 90 days did not succeed.
Singhal, was the first police officer from Gujarat to be arrested in the Ishrat Jahan fake encounter case by the CBI.
On March 2, apparently unhappy that the Gujarat government did not do anything to protect him, Singhal resigned from the Indian Police Service.
Besides Singhal, so far the CBI has arrested five Gujarat cops including Tarun Barot, J G Parmar, Bharat Patel, N K Amin and Anaju Chaudhary.
A Mumbai-based 19-year-old girl Ishrat Jahan, Javed Sheikh alias Pranesh Pillai, two alleged Pakistani nationals Amjad Ali Rana and Zeeshan Johan were killed in an encounter on June 15, 2004, on an empty stretch of road between Ahmedabad and Gandhinagar.
The CBI has alleged that Singhal was present on the scene of crime, and commanded the whole exercise as the senior-most police officer on the spot.
The Gujarat police had then claimed that they were part of a "conspiracy" to assassinate Gujarat Chief Minister Narendra Modi.
After Jahan's mother complained about the alleged fake encounter, the Gujarat high court constituted a Special Investigation Team, whose report concluded that the encounter was indeed fake.
Following the SIT report, the Gujarat High Court handed over the case to the CBI on December 1, 2011 and has been monitoring the probe.