Taking the selfie craze to extraordinary heights, a British photographer has clicked himself atop Dubai's Burj Khalifa, the world's tallest skyscraper.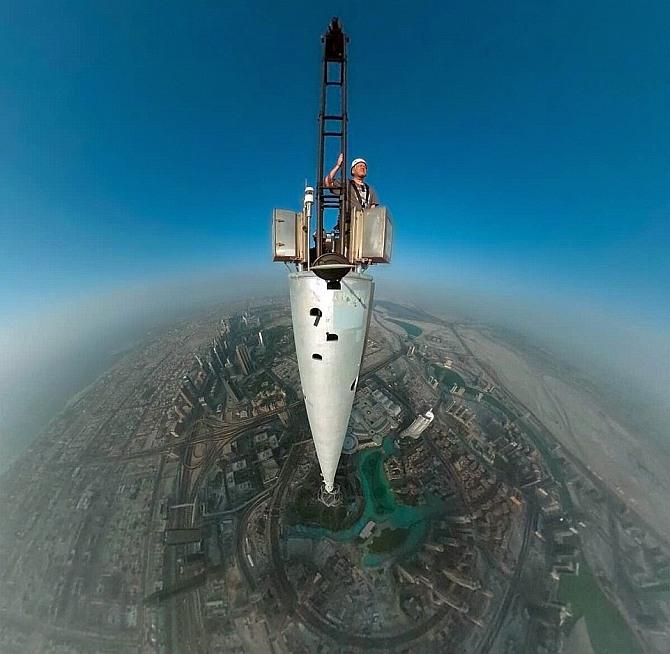 47-year-old Gerald Donovan took incredible pictures of himself from the top of the world's tallest skyscraper which could be the world's highest selfie, the Telegraph reported.
The UAE-based photographer took the images as part of his Dubai 360 project, which involved taking a virtual tour of the city and also a set of panoramas from the top of the world-famous 2,722 feet tall building.
Besides taking photos, Donovan was able to capture some pretty incredible video as well including a fish-eye video which depicts Dubai as its very own planet.
The photographer said this was the first selfie he had ever decided to take and share.
He used a special panoramic camera controlled by an iPhone app to capture the picture.