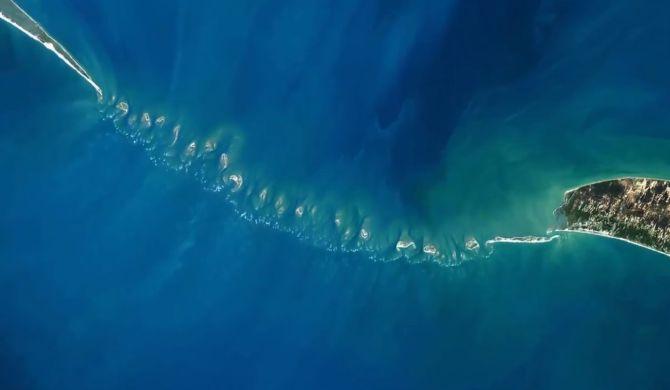 The claim made in a new show of a United States science channel that the 'Ram Setu' between India and Sri Lanka is man-made has reaffirmed the party's stand on the issue, the Bharatiya Janata Party said on Wednesday, asserting that it believes in the existence of Lord Ram.
"It is unfortunate that the Congress has always been apologetic when it came to respecting Hindu religion. I wish once and for all this debate (on Ram Setu) is settled. We should respect Ram Setu and no damage should be done to it," Union minister Piyush Goyal told a press conference at the BJP headquarters.
His cabinet colleague and Law Minister Ravi Shankar Prasad also hit out at the United Progressive Allaince government for an affidavit in the Supreme Court which had questioned the belief among Hindus that the land bridge was built by Lord Ram to reach then Lanka to rescue his wife Sita, as depicted in the epic Ramayana.
"Those who filed the affidavit should explain now. The research has supported what the BJP has been claiming all along...The setu is part of our cultural heritage," Prasad told reporters in New Delhi.
In a promo for its upcoming show, the channel quotes an archaeologist that the rocks on top of sand pre-date the sand.
"This is what the BJP has been saying all along," Minister of State for Home Affairs Kiren Rijiju said.
The BJP, Goyal said, is not apologetic about its love for Lord Ram and for the party functionaries he was an ideal human being.
"A secular democratic framework allows each Indian to respect his religion. We are proud of our religion and we are proud of every religion in India," he said.
Image: A screen shot of the promo released by the US-based Science Channel. Photograph: Courtesy @ScienceChannel/Twitter