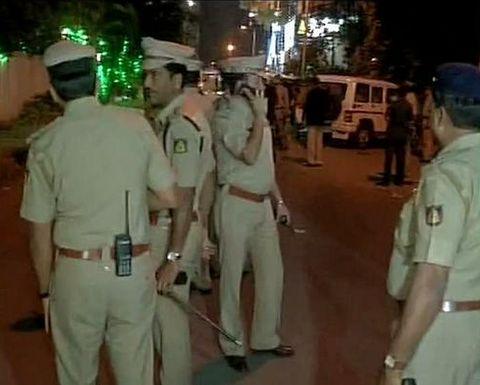 The presence of top American companies like Microsoft, Cisco and McKinsey in Bengaluru seem to be motivating terror groups to repeatedly target the IT city as it gives them instant publicity globally and acts to thwart foreign investment there.
"Bengaluru is closer to the United States than any other city in India. There are many American companies in Bengaluru while many others outsource their work to companies based in Bengaluru," a senior Home ministry official said, explaining repeated terror attacks in the city over the years.
Sixteen people were injured in a bomb explosion near the Bharatiya Janata Party office in the city on April 17, 2013. Two bombs had exploded in heavily-packed Chinnaswamy
Stadium in Bangalore on April 17, 2010 injuring 15 people. A third bomb was found and defused outside the stadium.
On December 28, 2005, a professor of Indian Institute of Technology Delhi was killed and four persons injured when two terrorists attacked the Indian Institute of Science in Bangalore.
"Any
terror strike brings global publicity, particularly in Bangalore. It also acts as a deterrent for prospective investors to stay away from the city," said the official.
Besides, top leaderships of Indian Mujahideen belong to Karnataka's coastal town Bhatkal and security agencies suspect that several SIMI operatives are active in the state.
"SIMI members who had fled from a jail in Madhya Pradesh's Khandwa was last spotted at Hospet or Hosapete in Karnataka's Bellary district in September," the official said.
Microsoft has seven installations in Bengaluru including its research and technical support centres. Cisco has four research and development centres and one sales office. Boeing has its research and technology centre in Bengaluru.
McKinsey India has its one of the key offices in Bengaluru while Goldman Sachs has resources in city that deals with investment banking, global investment research,
operations and technology.
Image: Police cordon off the Church Street area in Bengaluru. Photograph: ANI