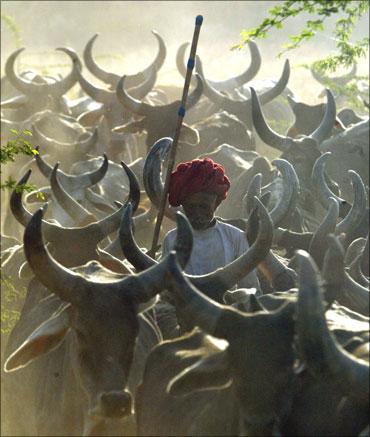 In the run-up to the Lok Sabha elections the BJP's prime ministerial candidate Narendra Modi had criticised 'pink revolution' – the promotion of meat exports and cow slaughter -- in his speeches, and said that what India needed was green revolution.

Following up from this, perhaps, Finance Minister Arun Jaitley in his maiden bBudget set aside Rs 50 crore for cattle-breeding in India.
The concern is not misplaced, it seems, if you check out the 2012 cattle livestock census figures which show that cattle population in India has declined.
Rediff.com's infographic alongside has more details on India's animal population.