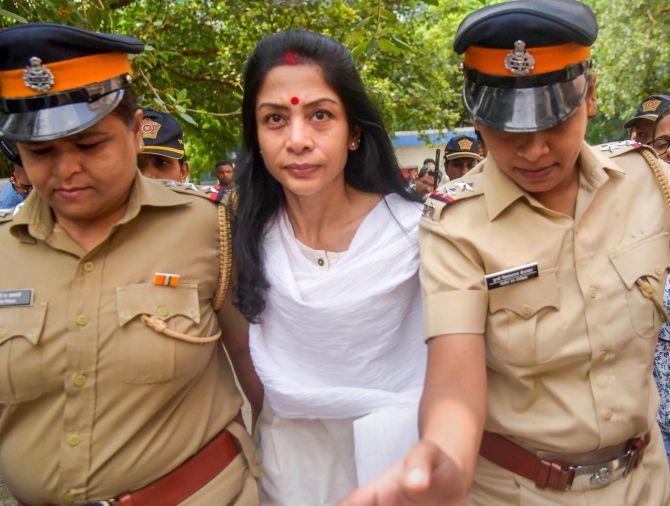 Photograph: PTI Photo
Indrani Mukerjea, the prime accused in the murder of her daughter Sheena Bora, was taken to JJ Hospital from the Byculla jail in Mumbai on Monday, after she complained of restlessness, a doctor said.
Mukerjea, 46, was brought to the state-run hospital in central Mumbai around 7.20 pm, after she complained of headache, double vision and restlessness, according to the doctor.
"She is the known case of hypertension andcervical spondylitis. Mukerjea's clinical evaluation and investigation is going on," he added.
Mukerjea, a former media executive, was briefly admitted to J J Hospital for the treatment of suspected drug overdose in April this year.
She is accused of killing her daughter Sheena, 24, with the help of others in a car in April 2012.
According to the Central Bureau of Investigation, financial dispute was one of the reasons behind the killing.
The murder came to light in August 2015 after Mukerjea's then driver, Shyamvar Rai, arrested by police for possessing a firearm, disclosed it.