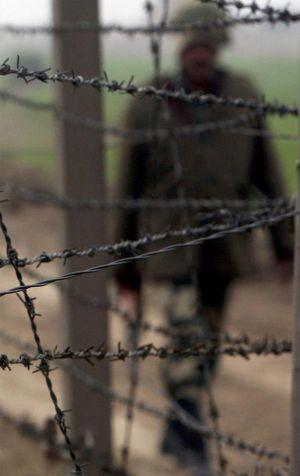 The regular membership of India and Pakistan, who are observers of the Shanghai Cooperation Organisation, has been approved and they will be inducted formally next year.
As India and Pakistan are set to join the Shanghai Cooperation Organisation, a Chinese analyst has said that while their entry could improve the image of the bloc, any major confrontation between the two could be a stumbling block for its future.
"With India and Pakistan both starting the process of joining the mechanism this week, it will prove to be a recipe not only for beefing up the status of the organisation, but also bringing tangible benefits to both countries," Zhao Gancheng, director of South Asia Studies at the Shanghai Institute for International Studies, said in an article.
"As major countries in Eurasia, especially the most significant powers in South Asia, the two nations' joining in will beyond question enhance the overall functions and image of the organisation," the article published in state-run Global Times said.
"Of course, the SCO is still a young organisation... If a dramatic confrontation breaks out between India and Pakistan at some point, it will definitely pose a stumbling block for the group to reach any agreement over major issues in the future," it said.
The entry of the two is not a sudden or stunning move.
"Discussions over the issue has been underway for quite some time, until last year, the SCO finally reached a consensus to accept the applications of India and Pakistan to become full-fledged members," it said.
The summit of the six-member bloc comprising of China, Kazakhstan, Kyrgyzstan, Russia, Tajikistan and Uzbekistan is currently being held at the Russian city of Ufa along with the BRICS summit.
Prime Minister Narendra Modi along with his Pakistan counterpart Nawaz Sharif are attending it.
The regular membership of India and Pakistan, who are observers of the SCO, has been approved and they will be inducted formally next year.
The other observers include Afghanistan, Iran and Mongolia. Belarus, Turkey and Sri Lanka are the dialogue partners.
The article said India and Pakistan are also hoping to become SCO members as it has been playing an increasingly important part in fighting against both traditional and non-traditional security threats.
"In particular, in Eurasia, where crises occur on a regular basis, the organisation has already turned out to be a stabilising factor in the region," it said.
Stability of Afghanistan is one major important issue for both India and Pakistan to join SCO it said.
"Take regional security, for instance, although India and Pakistan are long-standing rivals, there is still a core issue that lies between them that cannot be ignored -Afghanistan. Since 2014, Afghanistan has been going through profound changes, in which both US involvement and conflicts linger," it said.
Afghanistan's "future will have a huge impact on the entire Central Asia, along with Pakistan, India and China. It might even once again become a hotbed for terrorism. Knowing this, despite the feud between the two, the SCO will provide a new platform for them to communicate and cooperate for their common interests," it said.