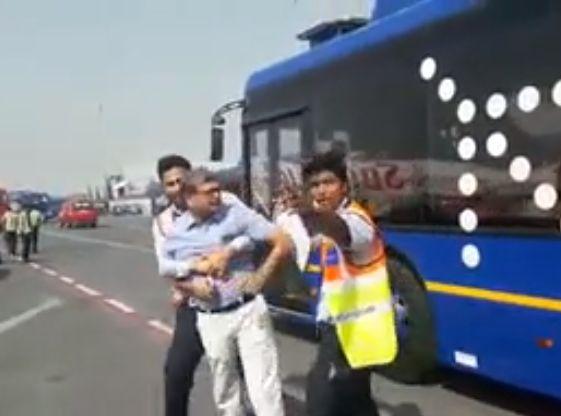 Civil Aviation Minister Ashok Gajapathi Raju on Wednesday strongly condemned the assault on a passenger by IndiGo staff and has sought an independent report from aviation regulator Director General of Civil Aviation, saying that fisticuffs are not acceptable in a civilised society.
A video surfaced on Tuesday showing IndiGo staff assaulting a passenger at the Delhi airport. The incident happened on October 15.
"In a civilised society fisticuffs have to be condemned ...action has to be taken," Raju told reporters.
The Director General of Civil Aviation has been asked to submit an independent report on the incident, he said while stressing that such barbarous things should not happen.
Soon after the video surfaced, Minister of State for Civil Aviation Jayant Sinha condemned the incident and has sought a report from the airline.
IndiGo on Tuesday apologised for the incident. In the video, a passenger is first seen being stopped from entering a coach, and then being pulled back by a ground staff.
Another airline employee is seen restraining the traveller.
The passenger is seen fighting back and falling to the ground in the melee.
IMAGE: A screengrab from the video.