Unhappy with response to queries following Mehdi Biswas' arrest, Bengaluru Police summon Twitter India marketing head. Anita Babu reports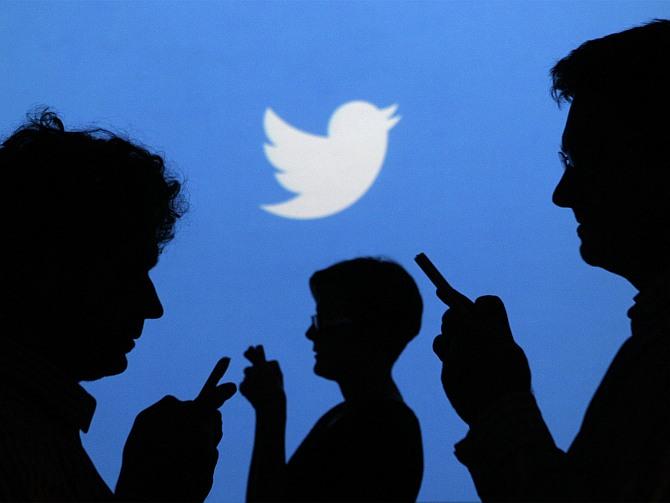 The tussle between law enforcement agencies and social media companies over sharing of information resurfaced with the Bengaluru police summoning the head of Twitter India.

The latest dissatisfaction was over the microblogging site's responses to police queries following the arrest of Mehdi Masroor Biswas, who was using a pro-ISIS Twitter handle @ShamiWitness from Bengaluru.

Though later on Monday the city police said Twitter had started responding to their queries, the problem still looms large.

This is not first time the law enforcement agencies have entered into a battle with a social media company over sharing of content.

In the past, every time there has been a national security issue, the police have complained about non-cooperation by social media companies like Google, Facebook and Twitter.

A similar situation surfaced a few months ago when messenger service WhatsApp was approached by the government to block content allegedly being used to incite communal violence in parts of Uttar Pradesh. The government had said then it was finding it difficult to regulate content because WhatsApp had no office or servers in the country.

Experts say the Information Technology Act gives the government enough power to regulate internet content. If any information technology company uses computer systems located in India it falls under the IT Act. Twitter India is liable to provide information to law enforcement agencies.

"Twitter is now bound to demonstrate to the Indian authorities they have exercised due diligence while
disseminating duties. If service providers are not cooperating with the law, they are as liable as the offender," said Pavan Duggal, a leading cyber law expert.
The popular messaging application has over 40 million Indian users, making the country one of its largest markets outside the US.
Many instances had come to light where communal clashes were allegedly being instigated through videos circulating on WhatsApp.
The official said when riots had broken out in Saharanpur over the extension of a gurudwara, the government wrote to the global offices of Facebook and WhatsApp and managed to have a particular video blocked.
A few years ago, the government's inability to control content-sharing on social media platforms and mobile short messaging systems was believed to have led to an exodus of people from the Northeast from Bengaluru.
A court case was filed against Internet giant Yahoo! after it allegedly failed to comply with requests by the government to provide information regarding the 2009 Mumbai terrorist attack.
On Saturday, police arrested Mehdi Masroor Biswas, the man running a pro-Islamic State of Iraq and al-Sham Twitter handle from a rented apartment.
A first information report was filed against Biswas, with charges under the Unlawful Activities (Prevention) Act and the IT Act, 2000, of the Indian Penal Code.
Biswas, 24, an engineer hailing from West Bengal, has been working as a manufacturing executive with ITC Foods here since 2012.
The crime branch had started a probe into the matter on Friday, after a report by British public service television broadcaster, Channel 4, claimed it had tracked down a pro-ISIS Twitter handle operating out of Bengaluru.
The Indian security apparatus failed to identify the twitter handle and the government acted only after the Channel 4 report.