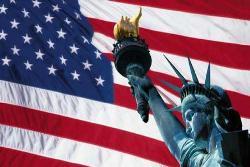 Indian employees of the United States embassy and consulates in India are being grossly underpaid in comparison to their American counterparts working in these missions, according to information made available to the government.
Even as the External Affairs Ministry is awaiting details of Indian staff employed by the American diplomatic missions, some such current and former employees have come forward with details of their emoluments which are way below the wages being paid to American staff in similar positions.
In fact, in the case of some semi-skilled Indian staff, the wages may be below those prescribed under India's Minimum Wages Act.
Information available to the government shows that an Indian visa officer gets a salary of around Rs 17,000 per month as against about Rs 1.10 Lakh for an American holding a similar position.
One security guard gets Rs 8,000 per month for an eight-hour duty daily, which is way below the Act. The government had set a deadline of December 23 for the US embassy to furnish details of Indian staff employed along with the salaries in each case. It is understood that the US embassy has cited Christmas and New Year holidays as the reason for the delay.
India's demand was made in the wake of the arrest and strip-search of its Deputy Consul General in New York Devyani Khobragade on December 12 on the charges of underpaying her maid.
Meanwhile, the special group, set up by the foreign secretary, met here for the first time to scrutinise the available information regarding the wages being paid to their Indian staff amid indications that these may be violative of the laws.
The Group will now hold regular meetings. The government's reaction to set up the special group, comprising inter-divisional experts, including from legal, financial and human resources departments of MEA, to assess and monitor the inputs sought by the governments came after the arrest of Khobragade, the 39-year-old 1999-batch Indian Foreign Service officer.
The diplomat's arrest and subsequent treatment had sparked an outrage in India which demanded an apology and dropping of all charges against her. With India deciding to enforce strict reciprocity about the privileges enjoyed by American diplomats posted in the country, the government has withdrawn extra privileges enjoyed by American Ambassador Nancy Powell and other diplomats such as special access at Indian airports.