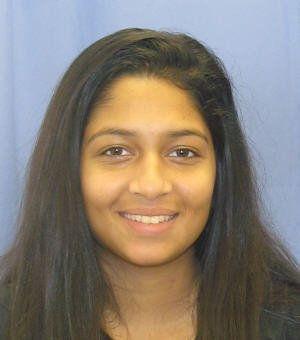 A young Indian-origin mother of two, missing for several days in the US state of Pennsylvania, was found dead under mysterious circumstances in a car and police want to question her boyfriend over her disappearance.
The body of Nadia Malik, a 22-year-old pre-med student, was found slumped in the passenger seat of a car near a busy railway station in Philadelphia on Thursday.
Police are waiting to bring Malik's boyfriend Bhupinder Singh to Philadelphia from Ohio, where he was arrested on February 12 on a parole violation.
Police are keen to question Singh since he has a criminal history that includes arrests for assault. Authorities described the couple's relationship as "volatile".
Malik's body went unnoticed for a long time though the car was in the area for 12 days and police ticketed it several times for being illegally parked.
The car was even towed to a different location as it was blocking snow removal and authorities did not see Malik's body hidden under a pile of clothing and a duffel bag.
Malik was reported missing by her family on February 10 and investigators are trying to determine whether her body was in the car the entire time since she went missing, police said.
She had been seen with Singh, 25, who is the father of her two young children, before she was reported missing, Philly.com reported.
A tip from an anonymous caller led the police to the car. Police have found no immediate signs of trauma and are awaiting toxicology results on Malik.
Singh's criminal history includes drunken driving convictions following arrests in 2008 and 2010, according to authorities and online records.
He was also convicted in an assault case involving an employee at a general store in 2010.
Thomas Singh, a friend of Malik's, said he spoke with her twice by phone and later reported to authorities that Malik told him she was with her boyfriend and "he wasn't letting her go", police said.
Police said Singh left Philadelphia for New York on February 9 -- the day before Malik was reported missing.
From there, he travelled to Washington and then Ohio where he arrived February 12.
The Delaware County Daily Times reported that Malik had recently been let go from her job as a pharmacy assistant at a medical store for missing work too often.
Photograph Courtesy: Marple Township Police