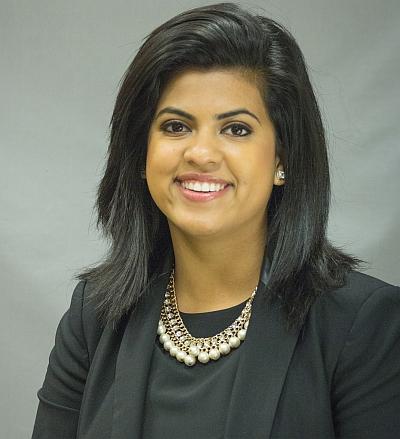 A 21-year-old Indian-origin student was allegedly subjected to a racial slur at a prestigious US university, prompting the student's body to pass a "diversity resolution" to promote an inclusive atmosphere on its campus.
The University of Southern California student senate this week passed the resolution that calls for $100 million to be spent on mandatory diversity classes in an attempt to create an "inclusion climate" on campus, according to a report in breitbart.com website.
USC Senate President Rini Sampath, who is of Indian descent, was the main push behind the diversity resolution after she was allegedly subjected to a racial slur by a drunk fraternity member.
The fraternity member hurled a racial epithet and threw his drink at Sampath during the September incident.
While many on campus saw the incident as isolated, it became the impetus for student protests similar to those that have been taking place throughout the country. Students also agreed that the student should be reprimanded.
But Sampath and several others did not think that the punishment was enough, and opted to pen a resolution that would include the creation of diversity classes on queer and race theory, mandatory diversity training courses for students and faculty, and hiring a new dean of diversity.
Following the vote, Provost and Senior Vice President Michael Quick sent out a memo titled "Access and Opportunity, Diversity and Inclusion" in which he announced the establishment of two new funds, each of which will receive $100,000 to support campus programmes to address and enhance diversity.
One fund will be administered by the Office of Religious Life, and the other will be run 50/50 by both the Undergraduate and Graduate Student Governments.
"Improving campus climate is of tremendous value in and of itself," Quick wrote in the memo, reported by the Daily Trojan.
"But creating an inclusive and welcoming environment is also part of the greater goal of how the university fulfills its commitment to enlarge access and opportunity."
He acknowledged that the school had not been immune to the slew of protests over alleged "acts of injustice, bias, and disrespect, against groups and individuals, [that] have been playing out recently across our nation."
During an October 27 meeting, one of the USC resolution's co-authors Sophia Li had complained that "every single one of the books we are reading, is written by an old white man…there is no single reading in any one of my classes that is not written by anyone who isn't like old, white or man."
The report said that according to facts and figures from the 2015-2016 academic year, the school's student body is 18 per cent Asian, 5 per cent Black/African-American, 34 per cent White/Caucasian, and 24 percent "international," with 7 per cent listed as "other."