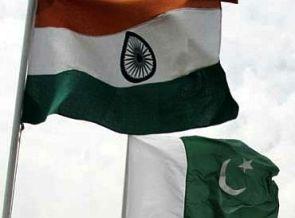 Indian members of an Indo-Pak judicial committee on prisoners on Tuesday visited Sarabjit Singh who is in a comatose condition at a hospital here after being assaulted by inmates last week in a Pakistani jail.
The committee, which is currently on a visit to Pakistani jails to check on the condition of Indian prisoners lodged there, has two retired judges each from India and Pakistan.
Retired judges A S Gill and M A Khan visited Sarabjit in Jinnah Hospital and inquired about his condition from doctors treating him.
The visit to Jinnah hospital was a departure from the normal mandate of the committee, which visits jails only.
The members of the committee arrived in Pakistan for a scheduled visit hours after the 49-year-old death row prisoner was assaulted by inmates in Lahore's Kot Lakhpat Jail on Friday.
The committee also conducted thorough interviews with 36 Indian prisoners currently being held in Kot Lakhpat Jail during a visit that lasted almost five hours today, official sources said.
A jail official, who did not want to be identified, told PTI that the committee spent a lot of time inquiring about problems the prisoners were facing.
The official further said some prisoners complained that they were provided "virtually no security" before the attack on Sarabjit.
"Now, the jail staff is very active and does not allow other inmates to get close to us during breaks," an Indian prisoner was quoted as saying by the official.
The retired judges specifically asked Indian prisoners whether adequate security was being provided to them by jail authorities in the wake of the attack on Sarabjit.
They also gathered the complete credentials of the prisoners and photographed them.
Jail officials gave the committee a short briefing on the attack on Sarabjit and the measures put in place for the security of other Indian prisoners.
The committee earlier visited Karachi and Rawalpindi and met Indian prisoners being held in jails in those cities
The bilateral judicial committee has taken several steps in recent years to improve conditions for Indian and Pakistan prisoners.
Scores of fishermen were also freed after their issue was taken up by the committee.
Sarabjit sustained several injuries, including a skull fracture, when six prisoners attacked him in Kot Lakhpat Jail on Friday afternoon.
He was hit on the head with bricks and cut with sharp weapons.
He is now in a deep coma and on ventilator support in an intensive care unit of JinnahHospital.