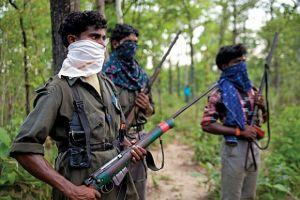 Director of Intelligence Bureau Syed Asif Ibrahim on Sunday said effective intelligence sharing with neighbouring countries like Nepal, Myanmar, and Malayasia, Saudi Arabia would go a long way in helping the country tackle the threat from global terror groups like the Al Qaeda and ISIS.
"Jihadi mindset is a threat to internal security and we need to formulate collective response against radicalism involving community leaders to reject jihadi propaganda. Already prominent members of the social organisations, clerics and seminaries have condemned jihadi activities as unislamic," the IB director said.
He pointed out that only a handful of youth from the country could be so far lured by jihadi groups compared to European countries where large number of youth have joined global jihadi groups.
Describing ISIS and Al Qaeda as serious security challenges for India, Ibrahim said the Indian diaspora has become increasingly vulnerable to elements having allegiance to terror groups.
"The rapid territorial gain and the influence of caliphate on one hand glamorises the image of the group (ISIS), while on the other it enhances its capability," he said at the conference attended by Prime Minister Narendra Modi, Home Minister Rajnath Singh and several chief ministers.
The Director of the IB said vulnerable groups and fringe elements from over 80 countries have gone to the region (Iraq-Syria) to participate in the conflict.
Ibrahim said a splinter group of the Indian Mujahideen operating in the Af-Pak region has announced its support to the ISIS and to bolster its flagging image, Al Qaeda has announced the formation of its Indian sub continent wing specifically targeting India.
"We have deliberated the serious issue and felt that the threat is likely to accentuate as the situation unfolds further in future. Indian diaspora has become increasingly vulnerable in the days to come," he said.
Ibrahim said there is also an imminent danger of Indian youths moving to the conflict zone, emerging as a role model and stressed that such developments, may directly or indirectly, pose a threat to India.
"The threat potential is accentuated with some lower rung elements returning from conflict zone," he said.
A youth from Mumbai suburb Kalyan, Arif Majeed, who until now was believed to have been killed while fighting for militant group ISIS in Syria, was arrested on Friday hours after he landed in the metropolis.
In May this year, 4 youths from Kalyan -- Shaheen Tanki, Fahad Shaikh and Aman Tandel, besides Arif -- had left India to visit holy places in the West Asia, but they disappeared thereafter and since then were suspected to have joined the Sunni extremist group.
The director of the IB said despite India having a sizeable Muslim population, the global jehadi activities have no impact, except a few stray incidents.
"Unlike many western countries, local interventions and timely counselling have proved adequate deterrence for penitential recruits. Prominent Muslim sections, organisations, seminaries and clerics in India have not only rejected the declaration of caliphate and ISIS, they have also declared these activities as un-Islamic," he said.
Ibrahim said the Internet has become a tool for radicalisation of Indian youths and there was a need for community and collective response to it.
"Involvement of community leaders in counter-radicalisation initiatives and the need to articulate against jehadi propaganda was highlighted in the deliberation on Saturday," he said.
The director of the IB said in the hinterland of the country, effort of Pakistan and Pakistan-sponsored groups like Lashkar-e-Tayiba, Jaish-e-Mohammad and SIMI to organise violent attacks on India has been ongoing on.
He said the detection of Jamaat-ul-Mujahideen Bangladesh in West Bengal's Burdwan has reflected the first brazen attempt by the group to establish a base in India.
Ibrahim also said in the last couple years security forces have been successful in neutralising a series of Indian Mujahideen modules in the country with the arrests of several of its leaders.
With inputs from PTI
Photograph: Reuters