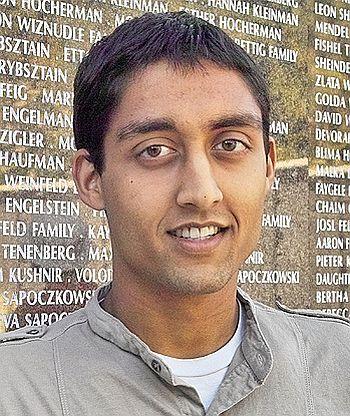 Indian American Devin Banerjee has been selected for Daniel Pearl Memorial journalism intern award, which will allow him to work with the prestigious 'Wall Street Journal' this summer.

Banerjee, from Southern California, will work in a foreign bureau of the Wall Street Journal this summer.
Banerjee, the editor-in-chief of The Stanford Daily newspaper, is working toward a bachelor's degree in Management science and engineering with a concentration in technology and policy, which he expects to complete in 2011.

Awarded annually to an outstanding Stanford student journalist, the internship commemorates the work of Daniel Pearl, who was kidnapped and murdered in Pakistan in 2002 while working for the Journal.


In an essay written as part of the application process, Banerjee noted that Pearl rooted his stories in conversations with everyday people, "for it often was their absence from the larger conversation that yielded a nature of misunderstanding – the failure to connect the dots."
Banerjee is from Calabasas, in Southern California, and he has previously held internships at the San Jose Mercury News and the JoongAng Daily in Seoul, Korea.
Banerjee is the fourth Indian American to have bagged this internship. Earlier, Ketaki Gokhale (2009), Niraj Sheth (2007) and Vauhini Vara (2003) were awarded the internship.

Image: Devin Banerjee