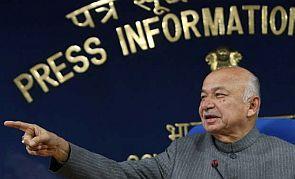 Union Home Minister Sushil Kumar Shinde on Thursday said that a special plane will be sent to Pakistan to bring Sarabjit Singh's body home.

"India will send a special plane to Lahore to bring back the body of Sarabjit Singh," Shinde told media persons in New Delhi.

Earlier, Shinde met Sarabjit's family members Singh and assured them that the government would take all necessary steps to bring back his body.

"We are making efforts so that his body is handed over to us as soon as possible. Our foreign ministry is holding talks with the Pakistan government. And, once the body comes, its funeral will be conducted as per the wishes of his family," Shinde told reporters after meeting Sarabjit's sister
Dalbir Kaur.
Shinde further said that India had requested Pakistan till the last minute to release Sarabjit Singh.
Shinde said India had raised the issue of Sarabjit with Pakistan in different forums and added that he had himself raised the issue of his release when Pakistan's Interior Minister Rehman Malik visited India last year.
Sarabjit had been admitted to the intensive care unit of the government-run Jinnah Hospital in Lahore, where four of his family members -- his sister, wife and two daughters -- had visited him.
They returned to India on Wednesday, and roundly condemned the Indian government for not taking up their cause in right earnest.
Dalbir even called on Prime Minister Manmohan Singh to resign over the issue.