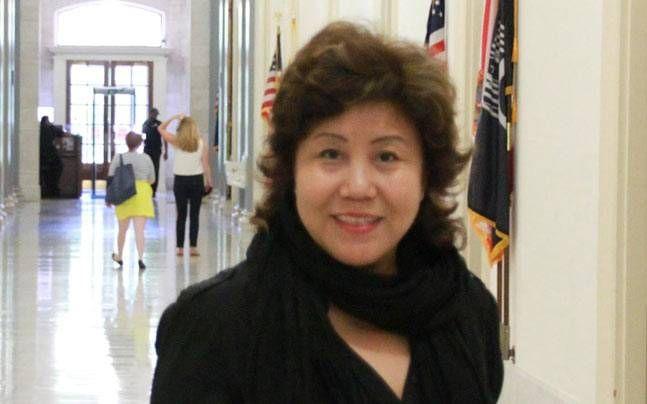 The Indian government has come under fresh criticism after barring another Chinese exile -- Tiananmen Square activist Lu Jinghua -- from boarding a flight to attend a meeting in Dharamsala.
Lu Jinghua, a well-known Tiananmen activist, was scheduled to attend the April 28 meeting of dissidents and exiles in Dharamsala -- the same meeting that Uighur exile Dolkun Isa had planned to attend before his electronic visa was revoked by India, which cited a red corner notice issued by Interpol in his name.
India's move to grant the visa was seen as a retaliatory measure after China blocked the listing of Jaish-e-Muhammad chief Masood Azhar as an international terrorist at the UN.
Isa had claimed that 'pressure' from China appeared to be the cause for India cancelling the visa.
According to geopolitical observers, the Chinese government considers Isa a 'terrorist' and used its influence to get a red notice issued against him by Interpol.
The ministry of external affairs distanced themselves from the decision, claiming that the home ministry was the agency involved in the process.