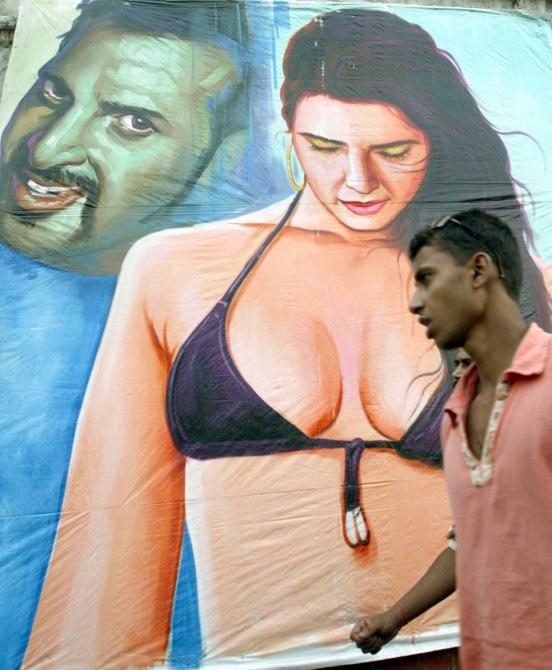 A cinemagoer walks part a hoarding for a film in New Delhi. Photograph: Kamal Kishore/Reuters
The world did watch a lot of porn in 2015. Like, a LOT!
Interestingly, Indian porn watchers surpassed those from Canada, Germany, France, Russia and other, losing out only to the United States and United Kingdom.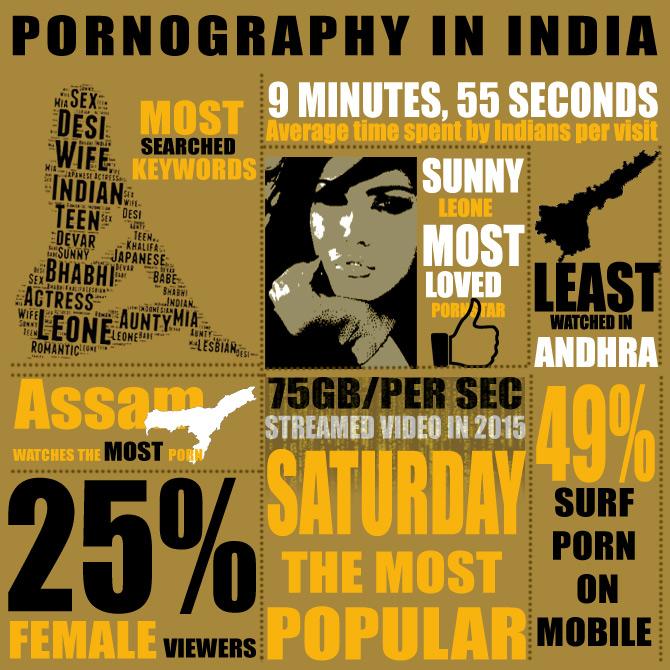 The average time spent by Indians per visit on porn websites is approximately nine minutes and 30 seconds. On the other hand, it is 9.51 minutes for the US and 9.18 minutes for the UK.
Other countries that have the honour are Canada at No. 4 and France at No. 5. Belgium comes last, at number 20.
On an average, India lasted a whole minute longer this year (than they did last year, according to the website).
Not surprisingly, Sunny Leone is the top searched porn star.
Porn-watching dipped by 15 per cent during the Ramzan month.
According to the website, 'Overall, the majority of visits to the site take place between 9 pm and midnight, after which they drop off drastically between the early morning hours.
Traffic then builds back up over the course of the day, with a notable afternoon delight spike at 4 pm, then dipping again during the dinnertime hours after which it begins to climb again at 9.'
In terms of average page views per visit, Andhra Pradesh keeps it consistent with the lowest number, a mere 5.81. In capital city Delhi, they're significantly pickier as made evident by their 8.02 page per visit average.
An impressive 25 per cent of viewers in India are female, which is a significant 2 per cent higher than the worldwide average of 23 per cent.
To give you an example how much pron the world wtahces, consider this -- in 2015 alone, Pornhub, the largest pornography site on the internet, streamed 75GB of data/second -- enough porn to fill the storage in around 175 million 16 GB iPhones!
Graphic: Shubir Rishi