Terror groups are keeping security agencies on their toes in the run-up to Independence Day. Vicky Nanjappa reports.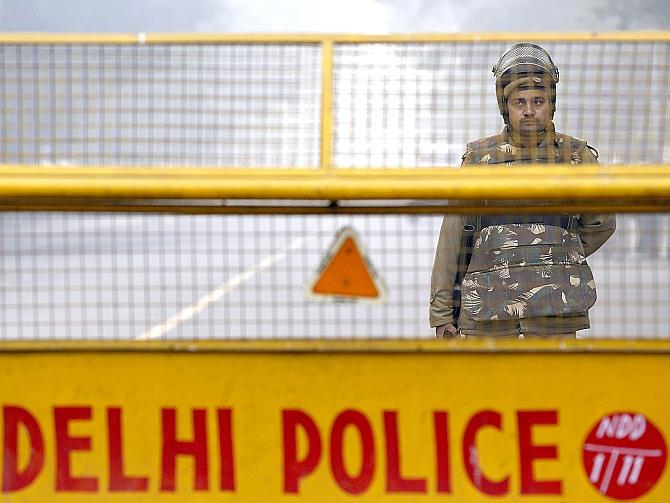 Numerous intelligence intercepts point out to the possibility of terrorists going after softer targets to send across a message to the Indian establishment, intelligence sources told this correspondent.

"The increase in the number of ISIS sympathisers in India and the Gaza situation has only made the job harder," one agent said, speaking on condition that he would not be identified by name in this report.
"We have a large number of alerts pertaining to Uttar Pradesh, which is already volatile following the several communal clashes in recent weeks. Terror recruiters are hunting for new operatives in these belts. These outfits could trigger off an attack to make a symbolic statement," he said.

The police in Rajasthan, New Delhi and Maharashtra have been told to beef up security. The Israeli government has asked its nationals in India to be alert as there have been inputs suggesting that groups within India and other parts of the sub-continent could target them.

The Delhi police has enhanced security in the crowded Chandni Chowk and Palika Bazaar areas which terrorists are believed to have surveyed a month ago to plan an attack to coincide with Independence Day.

Intelligence sources said Prime Minister Narendra Modi continues to be highest on the hit list, which also includes Sangh Parivar leaders like Vishwa Hindu Parishad International President Dr Praveen Togadia and Rashtriya Swayamsevak Sangh Sarsanghchalak Mohan Bhagwat.

Agencies have also stepped up vigil at railway stations, which are often soft targets. The Delhi police is currently investigating a letter, reportedly issued by Lashkar-e-Tayiba terrorist Kareem Ansari to the station master of the Ghaziabad railway station, threatening to plant bombs on trains.
Photograph: PTI Photo