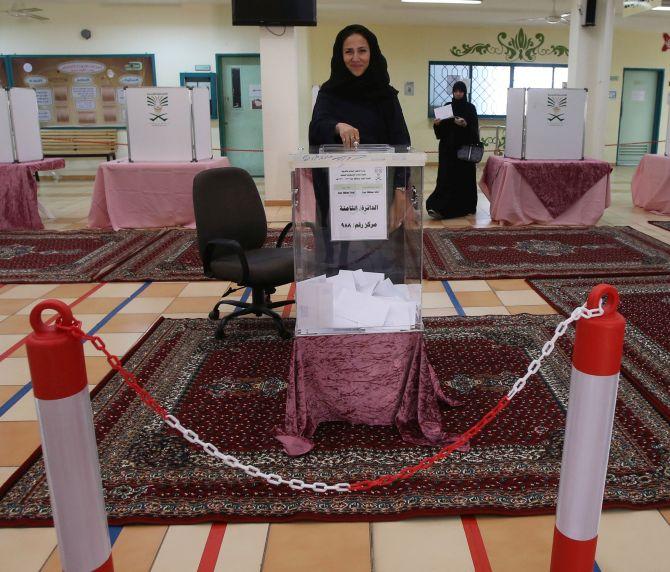 In elections that allowed Saudi women to vote and run for office for the first time, more than a dozen women won seats on local councils in different parts of the country, officials said on Sunday.
The women who won hail from vastly different parts of the country, ranging from Saudi Arabia's largest city to a small village near Islam's holiest sites.
Though not many women were expected to win seats, even limited gains are seen as a step forward for women who had previously been completely shut out of elections.
General Election Commission spokesman Hamad said that out of 130,000 female registered voters, a staggering 106,000 cast ballots, or roughly 82 per cent.
More than 1.35 million men had registered to vote, with 44 per cent, or almost 600,000, casting ballots.
Al-Omar said 20 women won seats in 10 different regions, with results still to be announced in several more regions.
The conservative capital of Riyadh saw the most women candidates win, with four elected.
Around 7,000 candidates, among them 979 women, were competing for 2,100 seats across the country.
Image: Saudi women cast their votes for the municipal elections at a polling station in Jeddah. Photograph: Jordan Pix/ Getty Images