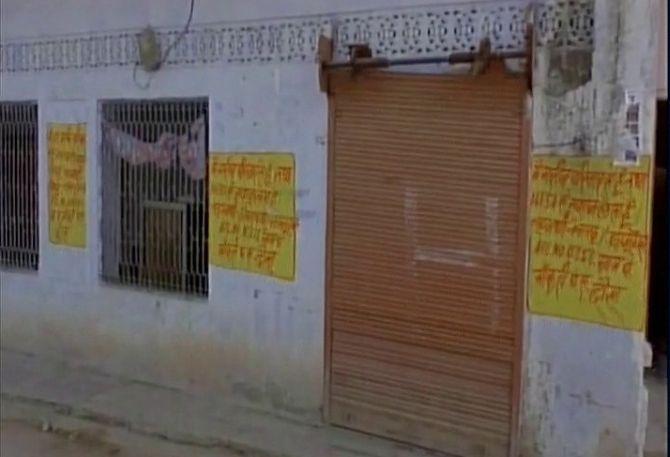 In a bizarre case, several houses in Rajasthan's Dausa district were found painted with 'I am poor, receive ration'.
Several houses in this region have been painted in yellow by administration with their names and a message on it saying, 'I am poor, receive ration from National Food Security Act (NFSA)'.
Around 70 per cent of the total population of this region takes benefit of this government scheme and have this humiliating message painted outside their houses.
As per the local administration, this initiative has been taken so that only the needy can avail the benefits of the governments' scheme.
"At the time of the Congress, many got themselves registered to avail the benefits of the government's scheme. But the one who deserve to get the right are still deprived of it. The ruling government has taken this initiative for the backward class," said a NFSA official.
Meanwhile, the villagers also claimed that they were told that they will be paid Rs. 750 if they allowed their homes to be marked.
"Even when we opposed, they painted our walls with this message. We feel very humiliated but what can we do. The government is just making fun of us by painting this," said a villager.
The NFSA was undertaken during the United Progressive Alliance (UPA) government, as per which the people belonging to backward classes were given five kilograms of food grains per person per month at subsidised rates.
'My house, BJP's house' written outside homes in MP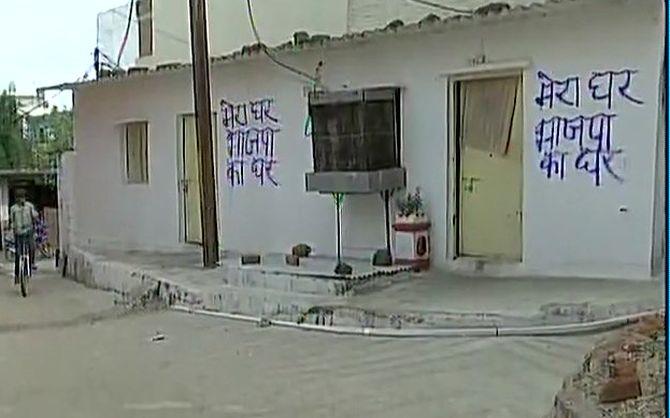 'Mera ghar bhajpa ka ghar (my house, BJP's house)' was written by Bharatiya Janata Party workers outside houses in Bhopal, locals said, adding that 'no permission was sought from us'.
"This BJP slogan was written outside my house too, my family members refused as I wasn't present but still they did," Pyaare Khan from the Congress said.
Asked to comment, BJP's Rahul Kothari said, "Workers do such things in enthusiasm. There is nothing wrong in writing this as there has been development in the area."
Photographs: ANI