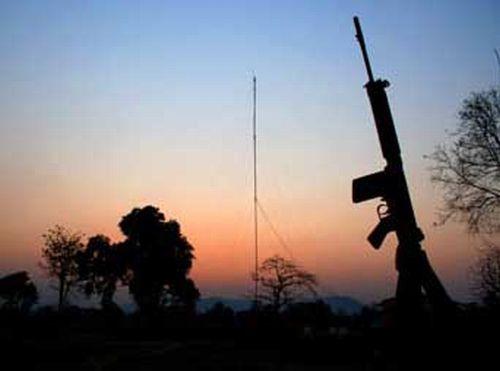 Bihar has tightened its security after the Intelligence Bureau issued an alert about a possible Maoist attack in the state to avenge the killing of a woman Naxal leader, police said on Saturday.
"The IB has warned that Maoists plan to target either railways, jails, security forces or an important public installation to take revenge for the killing of a woman leader," a police official informed.
According to him, the Bihar police and central para-military forces have been asked to be on high alert. "We have tightened security at all important places across the state and increased the patrolling in vulnerable areas," the police said.
"Maoists in Bihar and neighbouring Jharkhand are restless and in mood to create panic by violence through a major attack in Bihar to protest the killing of their leader Sarita alias Urmila Ganju in an encounter with security forces in Gaya on May 16," police official said.
Last Monday, Maoists torched 32 vehicles in Bihar's Gaya district and blasted a mobile tower in Saran district after it called for a two-day shutdown to protest the killing of Ganju. Maoists burnt down two buses in Sheohar district on Wednesday.