An Apache attack helicopter of the Indian Air Force on a routine training mission made a "precautionary landing' near Bhind in Madhya Pradesh on Monday morning, an IAF official said. An eyewitness said two personnel were on board the chopper.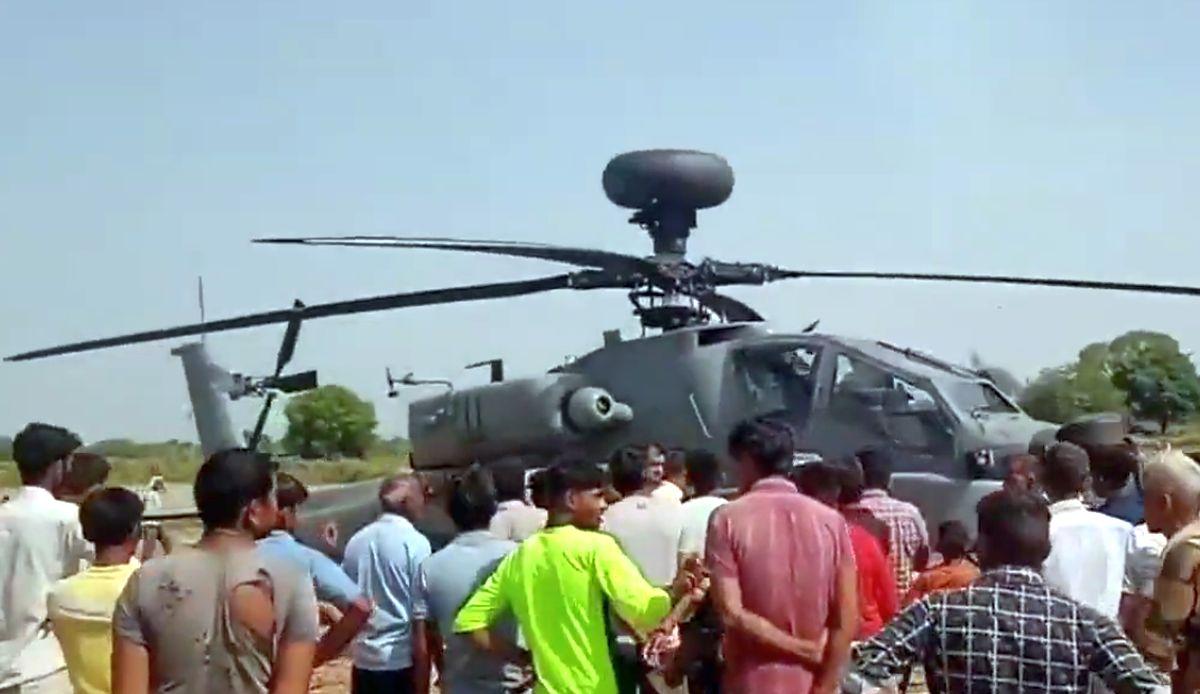 There was no casualty, said the official.
"The aircraft and the IAF team have departed from Bhind. Necessary law and order was maintained (on the spot). Protection was given to them by the administration including police," district Collector Satish Kumar K told PTI in the evening.
Precautionary landing means there could have been some minor issues, due to which the aircraft was landed as a precaution, officials said.
"An Apache AH-64 helicopter of the IAF carried out a precautionary landing near Bhind, during routine operational training. All crew and the aircraft are safe. The rectification party has reached the site," the IAF tweeted.
"The aircraft was on a normal routine training mission. The pilot did the precautionary landing near Bhind," an IAF spokesperson said in Delhi.
The incident took place at around 8.45 am, the IAF spokesperson said.
No harm was caused to any person or material, he said, adding that the aircraft was being currently examined.
Viral videos showed a crowd gathered around the helicopter.
According to sarpanch Jitendra Rajawat of Jakhmaule village, about 40 km from the district headquarters, the IAF helicopter landed in a field of one Gya Singh Bhadauria.
Village head Rajawat said when he reached the spot, he saw 3-4 helicopters encircling the area and one of them started descending.
"One of the two officers on the helicopter asked us which village it was. They were told it was Jakhmaule," he said. The locals were told the keep off the spot, said the sarpanch, adding that they served water and tea to the officers.
"We asked them if they would like to have meals but they refused. However, I went to the village and got the food cooked," said Rajawat, adding that there were two pilots on board the Apache helicopter that made the precautionary landing in their village.
Food apart, the sarpanch said he also arranged for a tanker, tractor and generator, which was used to do some welding in the rear part of the Apache helicopter. He said 7-8 IAF personnel also reached the spot in a vehicle.
Earlier, Chambal zone inspector general of police S Saxena told PTI that there was no injury during the precautionary landing.