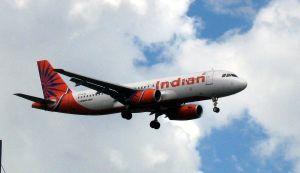 Indian airlines on Wednesday began evacuating stranded people from flood-ravaged Jammu and Kashmir with Air India flying back 270 passengers free, as DGCA asked them to cap total fares including taxes on Srinagar-Delhi and Leh-Delhi sectors at Rs 2,800 and Rs 3,000 respectively.
While Air India operated a widebody Airbus A-330 to Srinagar to bring back 270 passengers, mostly tourists, free of charge, IndiGo flew 150 of them in a similar manner officials of both carriers said.
Almost all airlines including GoAir, SpiceJet and Jet Airways have decided to mount additional flights to Srinagar to help stranded passengers return home.
The Directorate General of Civil Aviation has directed the airlines to cap the airfares on Srinagar-Delhi and Leh-Delhi to Rs 2,800 and Rs 3,000, inclusive of all taxes and charges.
It has also asked them not to collect fares from such passengers in case they were cash-strapped due to the precarious situation prevailing in the flood-hit state.
In letters to various airlines flying to and from Srinagar, DGCA Joint Director General Lalit Gupta said, "All airlines must ensure that they not charge the prevalent airfare and instead charge only fixed airfare, which in any case should not exceed Rs 2,800 (all inclusive) on Srinagar-Delhi sector till the flash flood situation prevails."
"Airlines must airlift those passengers from Srinagar also who do not have any money at this stage. Such passengers may be charged airfare upon arrival at Delhi," Gupta said.
A similar letter was sent to those airlines flying to Leh, where the all-inclusive fare was to be Rs 3,000. There are about 350 passengers who were stranded at Leh.
With most of Srinagar submerged, passengers were finding it extremely difficult to reach the airport, while incoming passengers were not able to leave the airport due to the high water levels all around the capital city.
The airlines were also carrying loads of relief materials, including food packets, blankets, drinking water and medicines, besides doctors and communication equipment to the flood-hit state.