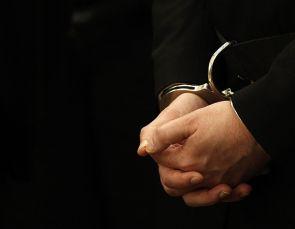 A Delhi court Wednesday granted three days transit remand of Ranjit Kumar Kohli alias Rakibul Hussain, accused of deceiving national shooter Tara Shahdeo into marriage and forcing her to convert to Islam, to the Jharkhand police.
Chief Metropolitan Magistrate Satish Kumar Arora sent Kohli and his 65-year old mother Kaushlya Rani to transit remand asking the Jharkhand Police to produce them before the concerned court within three days.
"I have heard the submissions of the special cell of the Delhi police and gone through the records that a non-bailable warrant has been issued against accused Kohli and his mother by the CJM court, Ranchi.
"Transit remand is granted for three days," the CMM said. The accused was produced in the court amid tight security provided by the Delhi and the Jharkhand police sleuths.
Commotion prevailed in the court room when lawyers tried to click pictures of the accused following which the CMM ordered for in-chamber proceedings.
During the in-chamber hearing, the Delhi police informed the court that Kohli was arrested at 10:30 pm on Tuesday night near Dwarka sector 6 market while his mother was arrested today from Nasirpur area in Dwarka where she was staying with his son's friend.
The investigating officer Brahmajeet said that Kohli was nabbed while he was making calls to his mother and friends in Kohli from the mobile of strangers in order to evade arrest.
The police has also seized a laptop and money from Kohli. A case of deceit, exploitation and torture was lodged in Ranchi by Kohli's newly-wed wife Tara. In her first information report, Tara alleged that she came to know about her husband's faith only after marriage. She also alleged that her husband assaulted her when she refused to convert.
Tara said she was able to send an SMS to her family on August 19 when she got an opportunity to text after being taken to Delhi that led to her rescue. NBWs were issued against Kohli and his mother by Ranchi court on August 25.
The Ranchi superintendent of police had on Tuesday said that Tara married Kohli alias Rakibul Hussain with her consent on July 7 this year and that he has recently started believing in Islam.