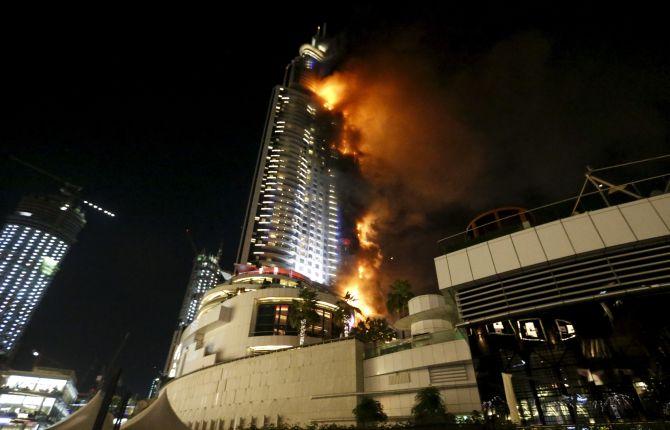 A fire engulfs The Address Hotel in downtown Dubai in the United Arab Emirates on Thursday. All photographs: Ahmed Jadallah/Reuters

A major fire erupted at a luxury hotel in Dubai on Thursday near Burj Khalifa, the world's tallest tower, where people were gathering to watch New Year's Eve celebrations.
The Dubai government media office tweeted that a 'fire has been reported in the Address Downtown hotel. Authorities are currently on-site to address the incident swiftly and safely'.
Dubai-based Al-Arabiya television quoted the chief of the Emirates' civil defence forces, Rached al-Matruchi, as saying that the blaze did not cause any casualties.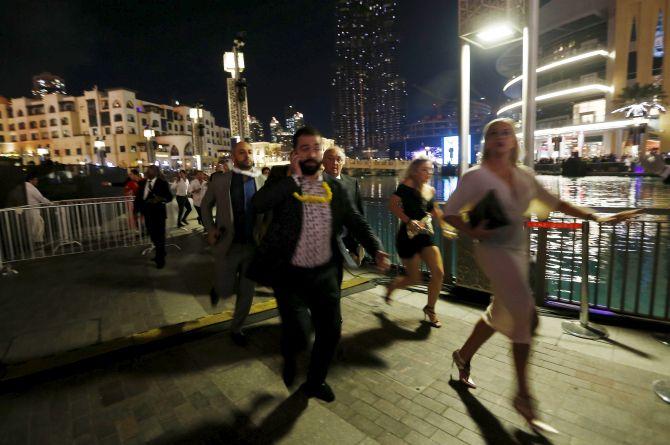 People run to safety as a fire engulfs the nearby The Address Hotel in Dubai.
Although the channel also said that one person died of heart attack after the fire caused a stampede-like situation.
The 63-storey building was engulfed in flames across several storeys as sirens wailed and helicopters hovered overhead, according to witnesses.
Witnesses said large tongues of flames shooting skywards enveloped the luxury hotel, which lies across a plaza from the Burj Khalifa.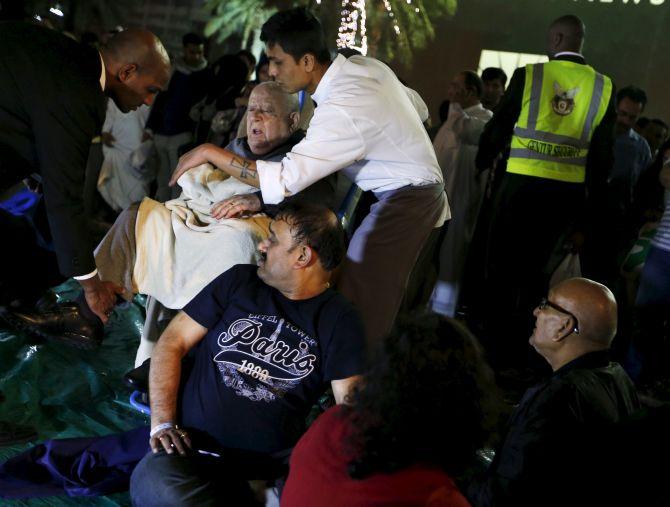 Wounded people are seen outside the Address hotel and residential block after the fire.
Dubai authorities said earlier that they had deployed thousands of security personnel to ensure visitors and residents could enjoy the New Year's festivities safely.
The Emirate had promised a 'spectacular' fireworks display that was set to kick-off at midnight from the Burj Khalifa before spreading to various locations across the city.
The fireworks programme, however, was not cancelled due to the mishap.