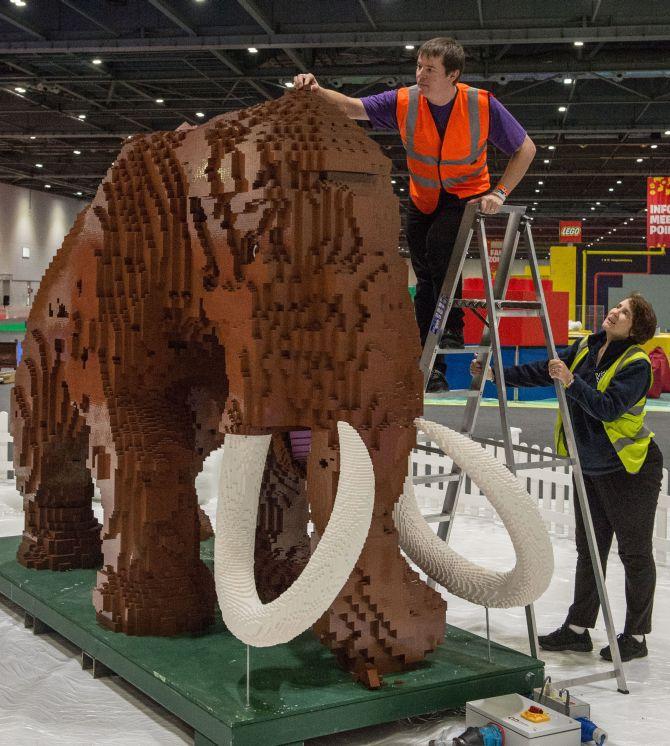 This one's for all LEGO lovers.
The UK's biggest LEGO show 'Brick 2015: Built for Lego Fans' in London featured a life-size woolly mammoth, a replica of the Titanic and Hogwarts from the famous Harry Potter franchise.
Here's a glimpse of the ambitious models.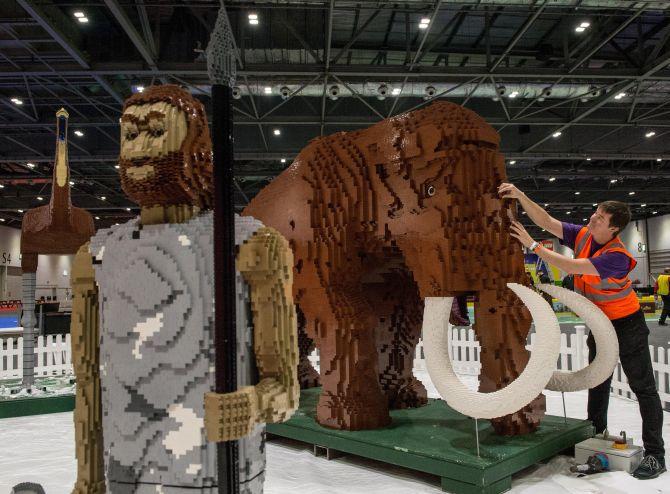 Husband and wife Annie Diment and Ed Diment surely had a lot of time and patience on their hand. Their Ice Age display with a Lego woolly mammoth made from 4,00,000 bricks took 9 weeks to build.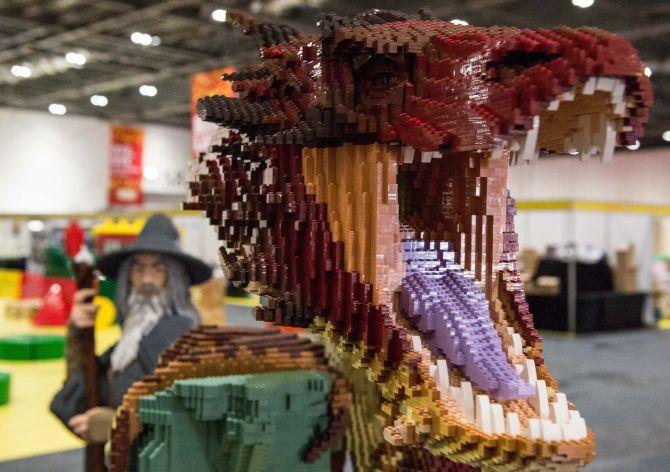 A Hobbit display of Smaug, the dragon, made from 83,433 bricks took 625 hours to build by the Lego group, with Bilbo Baggins and Gandalf.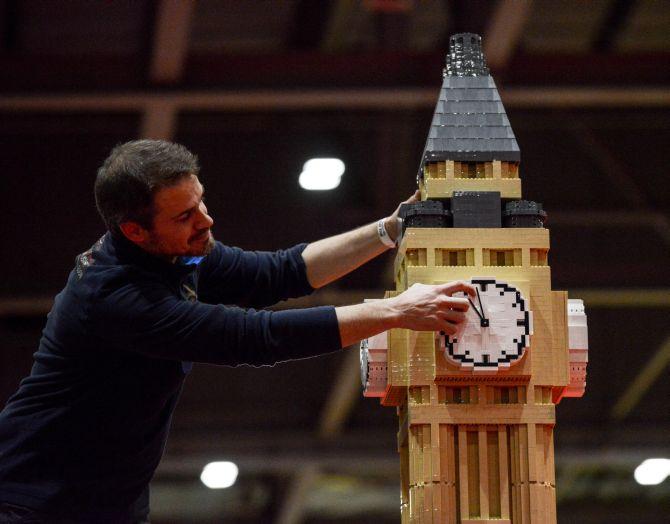 This Big Ben doesn't tell time, but the one who made it must have had a lot of it. The structure took 30,000 bricks and 80 hours to be erected. You think you have the patience for a task like that?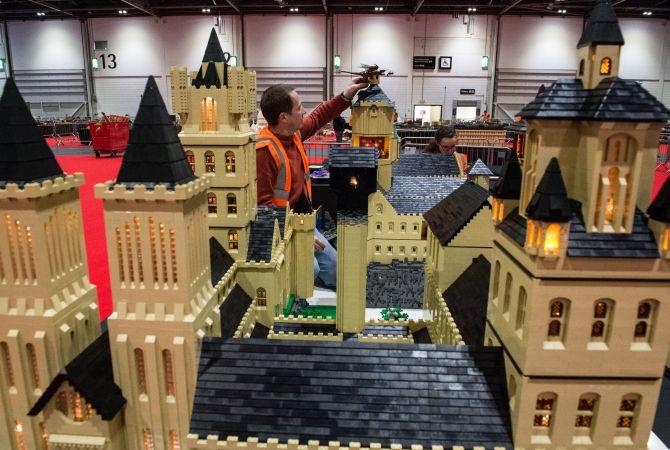 It took Eric Philhan 800 hours and over 2,50,000 bricks to complete his Hogwarts school model from the famous Harry Potter franchise. And don't forget that dragon on the school. Inspired from the Goblet of Fire, we think.
The Titanic took three years to be constructed. Lego builders took three months to complete their replica of the Titanic with the help of 120,000 bricks. Just hope it doesn't get destroyed as fast as the real Titanic did.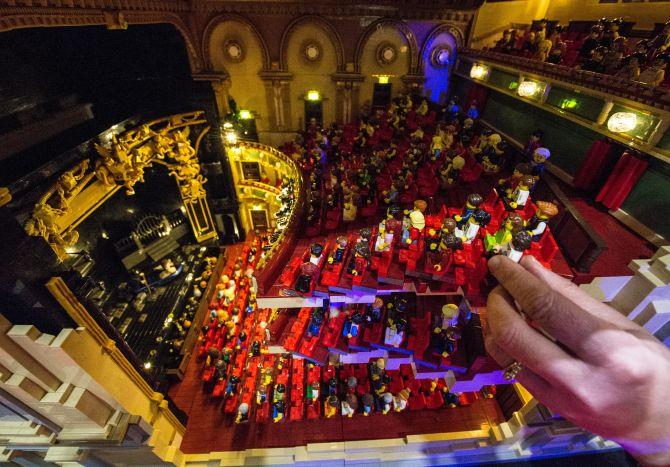 Lego builder Jessica Farrell places audience members to her Lego production of Phantom of the Opera in a Lego Her Majesties Theatre, made out of 57,992 bricks over 11 months.
Photographs: Chris Ratcliffe/Getty Images