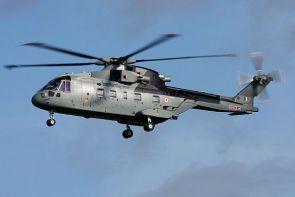 Facing the prospect of its Rs 3,600 crore VVIP chopper deal being scrapped, AgustaWestland on Friday said it had taken the arbitration route to settle the fate of the contract.
The Anglo-Italian firm said that the defence ministry had no right to unilaterally suspend the contract for the 12 VVIP choppers. The firm added that it has since April been requesting the ministry to hold discussions on the issue, but there has been no response from the government
"Following the suspension of the contract to supply AW101 VVIP helicopters to India -- a sanction not provided for under the contract -- a request was made to India's defence ministry by us in April 2013 invoking the contractual provision for bilateral discussions.
"Since then, there have been a series of further requests for discussions. Regrettably, there has been no response from India's MoD," the firm said in a release.
The firm wanted to hold talks with Indian authorities in order to "resolve the issues confronting us and to allow the Indian armed forces to receive the equipment they need," the release added.
"The need to resolve this issue has left AgustaWestland with no other option but to invoke arbitration through counsel -- the next step prescribed by the contract. This is not a step we take lightly," it said.

Arbitration proceedings are confidential, the firm noted, and questioned the unilateral suspension of the contract saying, "Neither the contract nor the associated Integrity Pact confers such rights on the Indian Defence Ministry".

Soon after the arrest of the firm's former CEO, Guiseppe Orsi, in Italy in connection with the case, Defence Minister AK Antony had suspended the payments to be made to it along with the delivery it was due to make to IAF of the remaining nine choppers.