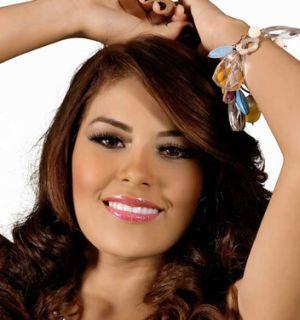 Miss Honduras 2014 was supposed to fly to London on Wednesday to compete in the Miss World pageant. Instead, she and her sister were found dead near the spa where they disappeared six days ago.
According to the Honduras police, bodies believed to be of beauty queen 19-year-old Maria Jose Alvarado and her 23-year-old sister, Sofia, were discovered on Wednesday buried near the spa where they disappeared a week earlier while celebrating the boyfriend's birthday.
The police added that on they suspect that on the night of November 13, a heated argument broke out and the boyfriend, identified as Plutarco Ruiz, pulled a gun, firing first at his girlfriend and then at Alvarado as she tried to flee. Alvarado was hit twice in the back.
Their bodies were discovered early Wednesday after Ruiz led investigators to the remote gravesite where he and an alleged accomplice buried them in a mountainous area of Santa Barbara, about 400 kilometres west of the Honduran capital, Tegucigalpa. The accomplice, Aris Maldonado, was also in police custody and authorities were searching for other suspects.
Chief detective Leandro Osorio said Ruiz had shot and killed the elder sister in a fit of jealousy after seeing her dancing with "another person or something similar", then shot Alvarado and buried the bodies. "This is the main hypothesis we have for this crime, based on the witnesses and investigations we've done," he said.
Image: Miss Honduras Maria Jose Alvarado