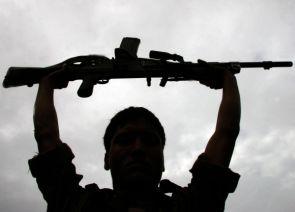 Concerned over high incidents of violence, the Home ministry has asked the Election Commission to conduct the upcoming Lok Sabha polls in 33 Naxal-hit districts in the first phase to ensure maximum security and minimum casualties.
In a communication to the EC, the Home ministry gave the statistics of violence in the 33 districts in Jharkhand, Chhattisgarh, Bihar, Odisha, Maharashtra and Andhra Pradesh where the highest number of incidents were reported in Lok Sabha elections in 2004 and 2009, and Assembly polls in 2008, 2009, 2010 and 2013.
Besides, in 2013, there were 383 incidents of violence in Jharkhand in which 150 civilians and security personnel were killed and there were 353 such cases in Chhattisgarh where 110 people lost their lives.
In Bihar, 69 people, including security personnel lost their lives in 176 incidents of violence in 2013 while 101 cases of violence were reported in Odisha in which 35 people were killed.
The districts in which the Home ministry recommended holding of Lok Sabha polls in first phase are Khunti, Gumla, Latehar, Simdega, West Singhbhum, Ranchi, Dumka, Giridih, Palamu, Garhwa, Chatra, Lohardaga and Bokaro (all Jharkhand).
The districts in Chhattisgarh are Bastar, Bijapur, Sukma, Dantewada, Kanker, Narayanpur, Kondagaon and Rajnandgaon, while those in Bihar are Aurangabad, Gaya, Jamui, Muzaffarpur and Lakhisarai. In Odisha, the districts are Malkangiri, Koraput, Nuapada and Bolangir.
The Home ministry has also recommended that Lok Sabha polls also be held in first phase in Maharashtra's Gadchiroli district and Andhra Pradesh's Vishakhapatnam and Khammam districts.
More than 1.20 lakh central paramilitary personnel, in addition to state police forces, are expected to be deployed for the multi-phased Lok Sabha polls which are likely to be held in April-May.
The sources said that the Centre may have to undertake a lot of preparatory exercise regarding the administrative division of the state including bureaucracy and creation of infrastructure for a Legislative Assembly and Council before bringing into existence the new state.
This includes distribution of cadre, finance, assets and liabilities. Sources in the Central government have indicated that the Centre will fix an "appointed day" for the birth of the new state. The government is free to announce the appointed day even during the election process. There is no legal obstacle, the sources said.
The Commission sources said that elections are held to a constituency -- whether it is Assembly or Lok Sabha -- and there are 117 Assembly Constituencies and 17 Lok Sabha constituencies in Telangana while it is 175 and 25 respectively.
If the "appointed day" is going to be June 1, then also the new assembly can be constituted by then because the elections would have been over in May last week.