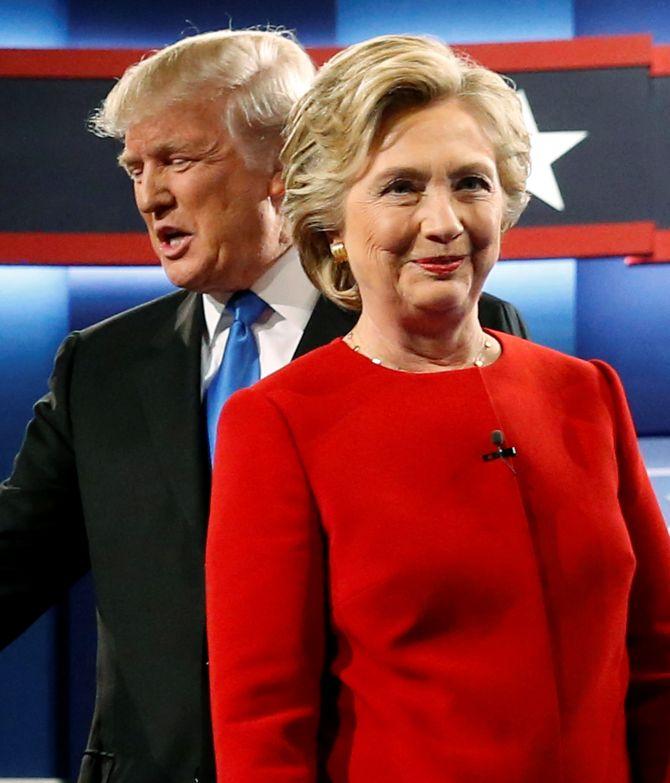 Hillary Clinton and Donald Trump will take to the stage in Las Vegas for the final debate in an increasingly bitter race for the United States presidency.
For Trump, the debate is perhaps his last opportunity to turn around a race that appears to be slipping away from him.
Polls show Trump is losing in key battleground states after facing a slew of sexual assault allegations. But Clinton remains unpopular with many US voters and has faced more bad headlines about her use of a private email server.
The last in a trio of presidential debates, contest in Las Vegas comes just under three weeks from Election Day and with early voting already underway in several key battleground states.
Trump has leaned on an increasingly brazen strategy in the campaign's closing weeks, including peddling charges that the election will be rigged, despite no evidence of widespread voter fraud in US presidential contests. He's also charged that Clinton attacked and intimidated women involved with her husband's affairs, bringing three women who accused former President Bill Clinton of unwanted sexual contact and even rape to sit in the audience for the second debate.
The former president has never been charged with crimes related to the encounters, though he did settle a sexual harassment lawsuit.
Trump is bringing President Barack Obama's half-brother, Malik Obama, as his debate guest. Clinton is bringing billionaire and frequent Trump critic Mark Cuban and Hewlett Packard Enterprise CEO Meg Whitman, one of the former secretary of state's highest-profile Republican backers.
Clinton spokesman Brian Fallon said the Democratic nominee "will be ready for whatever scorched-earth tactics (Trump) tries" in the final debate.
Republicans desperately hope Trump can close the campaign by focusing on Clinton's weaknesses, a strategy some privately concede may not be enough at this point for him to win, but could help Republican Senate candidates salvage their races.