With his deposition entering the fifth day on Saturday over the 26/11 Mumbai terror attacks, David Coleman Headley revealed that he had been instructed by the Pakistan ISI to recruit personnel from the Indian Army to gain access to classified information.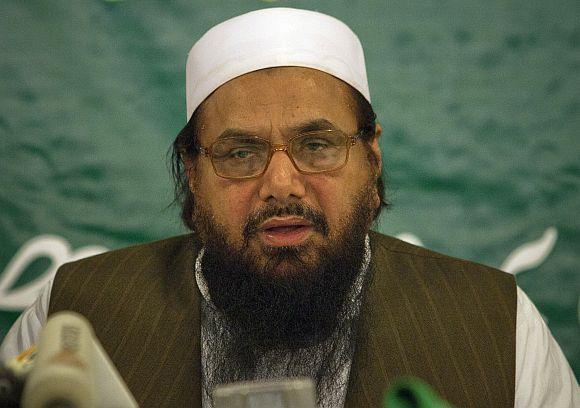 Here are the revelations made by Headley so far in the deposition:
1.
From March 11, 2009 to 13 March 2009, I visited Pushkar in Rajasthan where I made a video of the city including Chabad House
2.
When I was in Pune, I visited the Indian Army installation
3.
Major Iqbal asked me to the visit the Indian Army installation in Pune to recruit people from the Indian Army to get classified information
4.
After the 26/11 terror attack, I met Dr Tahawwur Rana in Chicago. Rana was pleased with the terror attack in Mumbai
5.
I sent an e-mail to Dr Tahawwur Rana, with the subject on the mail 'Headley's personal will' which he had executed
6.
I sent the will because I was going back to India again and I thought that I would be killed or arrested
7.
gulati22@hotmail.com was my e-mail id and rare.lemon@gmail.com was Sajid Mir's email id and we used to exchange mails
8.
On July 8, I sent a mail to Sajid Mir where I asked if most of the problem has been solved for his 'uncle & his friends'
9.
Hafiz Saeed is "Uncle" and Zakiur Rehman Lakhvi is "his friends"
10.
Sajid Mir assured me that nothing will happen to Hafiz Sahab
11.
I interacted with Rajaram Rege via email when I was in Pakistan and the US
12.
In May 2008, I sent a mail to Major Iqbal and also gave brief info about Rajaram Rege to him
13.
On May 25 2008, I received a mail from Sajid Mir. The mail also mentioned the name "Bala and son"
14.
Asked Sena member to get Bal Thackeray and his son Uddhav to visit the US and that we'll (Headley and group) will "take care" of them
15.
On July 10,2009 when I was in Chicago, Sajid Mir sent me mail that he has some investment plan (another location for attack in India)
16.
Zaki-ur-Rehman Lakhavi's son was killed while fighting against Indian troops in Indian occupied Kashmir