The Delhi high court has granted parole to a foreign national for three weeks to enable him to appeal in the Supreme Court, observing every individual has the right to effectively pursue legal recourse in the country's ultimate court of justice which is their "final glimmer of hope".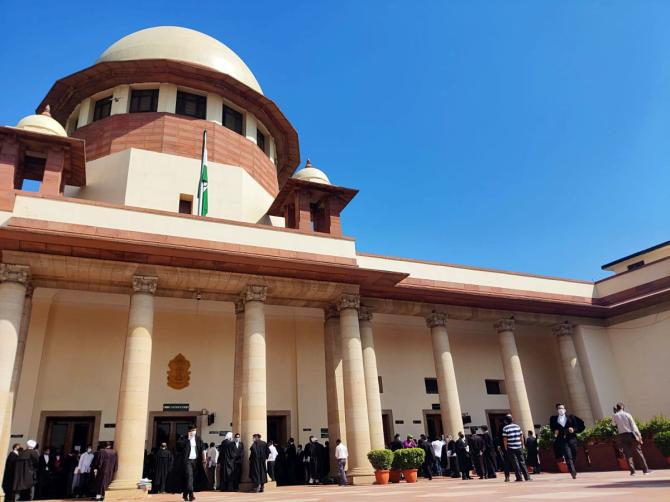 Justice Rajnish Bhatnagar said this "invaluable entitlement" cannot be denied on grounds of severity of the offence or availability of free legal assistance even if a special leave petition can be filed before the top court from jail itself.
In his petition, the convict, who was awarded life sentence, sought parole for eight weeks on the ground that he wanted to appeal before the Supreme Court and that he was suffering from certain medical issues.
"This court is of the opinion that every individual possesses the right to effectively pursue their legal recourse in the ultimate court of justice within the nation, accomplished by submitting a special leave petition through a chosen legal representative," said the court in a recent order.
"This is an invaluable entitlement that should not be denied solely based on the severity of the offense or the availability of free legal assistance, even if the SLP can be filed from jail itself....The entitlement of an individual to access a lawful solution in the ultimate court of the country, often seen as a final glimmer of hope, cannot be refused for such reasons," it observed.
The court noted that the petitioner has remained in jail continuously for over 12 years and ordered his release on parole for a period of three weeks subject to a personal bond of Rs 25,000 with one surety of the like amount.
The State opposed the petition and said being a foreign national, the petitioner may abscond if released.
His request for parole was earlier declined in view of the gravity of offence, it said.
Justice Bhatnagar said the act of utilising the legal recourse available in the highest court of the land is a privilege bestowed upon the petitioner, and the court has no intention of revoking that right.
The court directed the petitioner to not leave Delhi without requisite permission, deposit his passport, and provide his mobile phone number to the jail superintendent and the SHO concerned.
It also directed the man to mark his presence before the SHO every third day.
"The petitioner shall furnish a copy of the SLP filed in the Supreme Court to the Superintendent Jail at the time of surrendering. A copy of the SLP shall also be placed on record before this court before surrendering," the court ordered.
"The petitioner shall positively surrender before the concerned Jail Superintendent on the expiry of the period of 03 (three) weeks from the date of his release," it said.