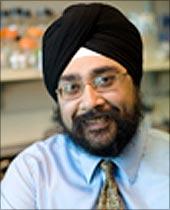 Two Indian-American scientists were among 100 researchers named by President Barack Obama last week as recipients of the Presidential Early Career Awards for Scientists and Engineers.
PECASE awards are the highest honor bestowed by the United States government on young professionals in the early stages of their independent research careers. 
Harmit Singh Malik and Sanjay Kumar, a researcher at California University, Berkeley, will receive the honors along with the rest of the scientists and engineers in the Fall, at a White House ceremony.
The awards, established by Bill Clinton in February 1996, are coordinated by the Office of Science and Technology Policy within the Executive Office of the President.
Awardees are selected on the basis of two criteria: Pursuit of innovative research at the frontiers of science and technology and a commitment to community service as demonstrated through scientific leadership, public education, or community outreach.
Winning scientists and engineers receive up to a five-year research grant to further their study in support of critical government missions.
An evolutionary biologist, Malik is an associate member of the Hutchinson Center's Basic Sciences Division and an affiliate assistant professor of genome sciences at the University of Washington School of Medicine.
He was nominated for the honor by the National Science Foundation, which supports his work. Earlier this year he also was appointed a Howard Hughes Medical Institute Early Career Scientist.
Malik studies genetic conflict. He sees battles raging within a 'cell's nucleus as genes jockey for evolutionary dominance.' These clashes, he feels, can have a long-term impact on organisms, as they sometimes alter the function of essential genes.
He uses biochemistry and genomics to study the causes and consequences of these genetic conflicts in yeast, fruit flies and other model organisms. His work has offered novel explanations for host-pathogen interactions and for the evolution of structural DNA elements that are critical for proper cell division.
'Harmit thinks creatively and fearlessly about his research,' said colleague Mark T Groudine, deputy director of the Hutch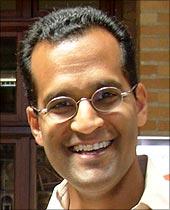 inson Center and former director of the Center's Basic Sciences Division.
'His thinking really pushes the envelope, and his ideas have had an enormous impact on the field.'
Kumar and his team in the department of bioengineering address problems in molecular cell dynamics and mechanics, with a focus on understanding 'how the cellular cytoskeleton governs cellular structure and senses and transduces mechanical inputs from the extracellular environment.' He was honored for his work on cell dynamics.
Last year, Kumar received a National Institutes of Health award that granted him $1.5 million over the next five years to support his innovative research program.
'These extraordinarily gifted young scientists and engineers represent the best in our country,' said President Obama while announcing the awardees.'
Nine federal departments and agencies together nominate the most meritorious young scientists and engineers  -- researchers whose early accomplishments show the greatest promise for strengthening America's leadership in science and technology and contributing to the awarding agencies' missions.
Images: (Top) Harmit Singh Malik. (Bottom) Sanjay Kumar.