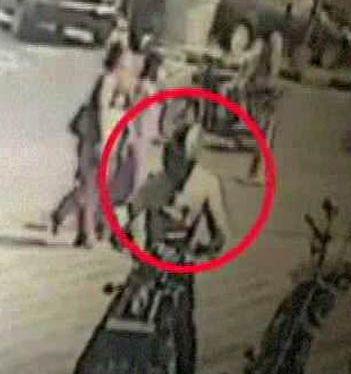 A man who allegedly stole a Harley Davidson bike on the pretext of trial run from a showroom in Banjara Hills in Hyderabad, was arrested in Mumbai on Friday and has turned out to be an IIT-Chennai graduate, police said.
Based on preliminary investigation, the accused was identified as Kiran, an ONGC employee working in Mumbai, an investigating officer said.
The accused, who is in his thirties, told the police that he graduated from IIT Chennai.
"We have picked him up in Mumbai in the early hours today. He is being brought to Hyderabad. After reaching the city, he will be further interrogated and placed under arrest. We have to collect more details in connection with incident," the officer told PTI.
On September 1, Kiran, posing himself as a customer named Tahir Ali visited the showroom and filled the pro forma for test-drive, police had earlier said.
He then took the 750 cc (Harley Davidson -- Street 750 model) bike for the test drive around the vicinity, but later escaped from another route even as a showroom employee followed him, they said.
Television news channels had then broadcast footage captured outside the showroom (based on CCTV) showing a person driving away with a bike and another following him.
A case on charges of theft and cheating under relevant IPC sections was registered in connection with the incident following a complaint.
During investigation, police found that the phone number and email-ID details furnished by the accused in the pro forma were found to be 'fake'.
Image: A screen-capture of the CCTV footage outside the