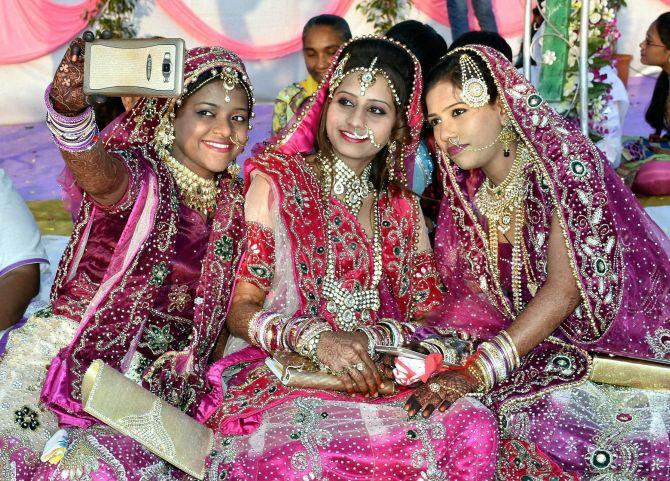 On December 6, 151 couples gathered in Surat and tied the knot all thanks to a diamond trader who paid for the festivities.
Mahesh Savani, an Indian diamond trader has been paying for the weddings of fatherless women in the city of Surat for several years.
Savani has been playing the doting 'father of the bride' since 2008 when an employee of his passed away a few days before the weddings of his two daughters.
Every year since then, Savani has paid for the weddings of young women from poor families who have lost their fathers.
And Savani ensures that the wedding festivities are no small affair. The diamond trader said that the wedding and gifts for the 151 couples cost over Rs 5 crore, with around 1,00,000 guests joining in the three-day festivities that ended on Sunday.
When asked about the expenses, he was quoted as saying, "I see this as something sacred, so I am not counting the expense."
The businessman, who has made his fortune in diamond trading and real estate, said he saw himself as a "foster father" to the young women. He gave each of the brides gold jewellery, clothes, and pots and pans to set up her new home.
Image: Brides participating in the mass wedding take a selfie before the festivities. Photograph: PTI