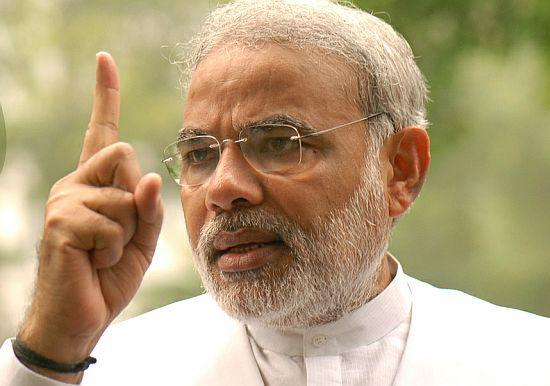 Taking strong exception to complaints and grievances of people concerning the customs and excise sectors, Prime Minister Narendra Modi on Wednesday said strict action would be taken against erring officials.
Chairing his ninth interaction through 'PRAGATI' - the ICT-based multi-modal platform for Pro-Active Governance and Timely Implementation, he urged all secretaries, whose departments have extensive public dealing, to set up a system for top-level monitoring of grievances immediately.
The prime minister reviewed the progress of vital infrastructure projects concerning roads, railways, coal, power and renewable energy sectors, spread over several states, including Maharashtra, Haryana, Uttar Pradesh, Himachal Pradesh, Jharkhand, West Bengal, Odisha, Chhattisgarh, and Rajasthan.
Among significant projects reviewed were Mumbai Trans-Harbour Link, Delhi-Mumbai Industrial Corridor and Jal Marg Vikas Project from Allahabad to Haldia.
The prime minister also reviewed the progress of the Ujjwal Discom Assurance Yojana and the implementation of the National Old Age Pension Scheme, and emphasised the need to ensure that beneficiaries receive the payment on time.