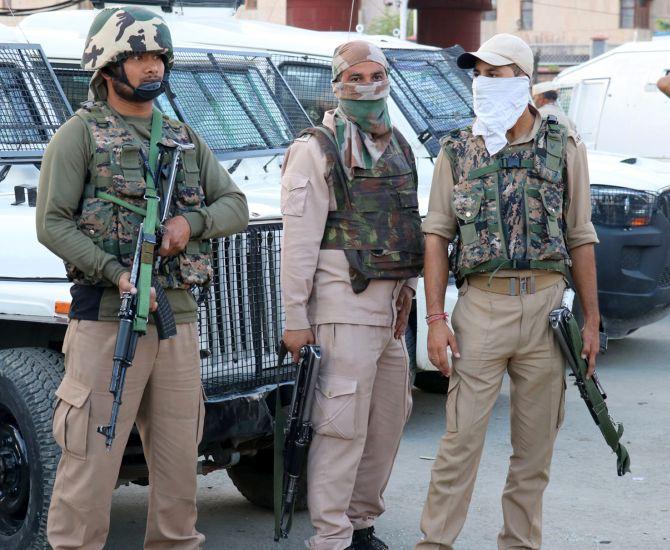 A civilian was killed and 15 others, including three policemen, were injured in a grenade attack on Thursday by terrorists in the busy Jehangir Chowk area of Srinagar city.
Security personnel deployed at Jehangir Chowk were the apparent target of the grenade attack at around 5.40 pm, a police official said.
Sixteen people were injured in the explosion, the official said.
One of the injured identified as Maqsood Shah, a resident of Budgam district, succumbed to injuries, he said.
SSP Srinagar Imtiaz Parray said the grenade thrower was also reportedly injured in the blast.
"According to eyewitnesses, the person who hurled the grenade was also among the injured. We are trying to verify this," he said.
Photograph: Umar Ganie/Rediff.com