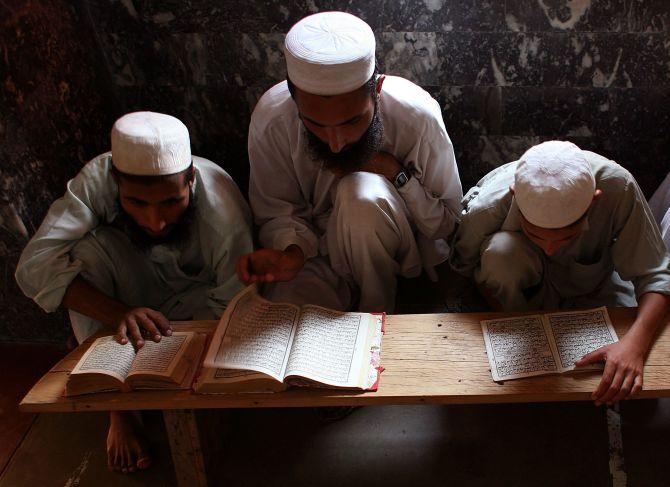 To remove "any scope for misunderstanding", National Council for Promotion of Urdu Language has "simplified" the declaration form for authors, the HRD ministry on Thursday said, after the body drew flak for seeking an undertaking from writers that the content will not be against the government or the country.
In a written reply to a question in the Rajya Sabha, HRD minister Smriti Irani said that NCPUL gives grants for bulk purchase of books and as part of this process an undertaking had to be provided by the applicant authors.
She said this practice of an undertaking is also in practice in similarly placed other language institutions under the HRD ministry.
"Keeping in view certain complaints, NCPUL had amended the undertaking or declaration on September 1, 2015, which has now been simplified on April 22, 2016 by NCPUL removing any scope for misinterpretation or misunderstandings," Irani said in her reply.
Rajya Sabha member Harivansh had sought to know whether NCPUL had asked Urdu writers to show their allegience towards the country and reasons behind such a move.
The NCPUL, which falls under the HRD ministry, had been criticised over reports that it had introduced the form which requires authors of books to declare that the content will not be against the government or the country.
The Council had in March clarified that that the form is not something new and this has been the practice for the last many years for the books sponsored by NCPUL.
"Last year a complaint was received by NCPUL that some content of a book under the bulk purchase scheme was not factually correct. Therefore, NCPUL, as a precautionary measure, modified the form with the objective that the content in government-sponsored books should only create harmony and goodwill among various sections of the society and not otherwise," it had said in a statement.