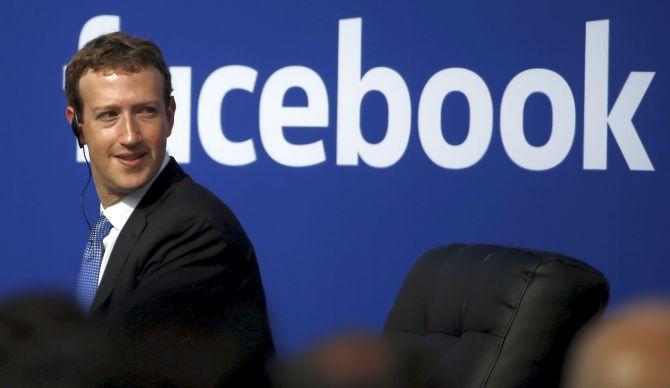 The government on Wednesday shot-off notices for the second time to both Cambridge Analytica and Facebook, seeking more details on the data breach issue, sources said.
Taking a tough stance against Cambridge Analytica's "cryptic response" to its first notice, the government has again sent notices to both the British data analytics firm and Facebook, confronting them with additional questions on potential misuse of data.
It has asked Facebook to list out security architecture proposed to be created by the company "so that data concerning Indians are not pilfered or manipulated again for extraneous purposes including to influence the elections".
The government also asked Facebook about steps it plans to clamp down on any unauthorised use of data or manipulation, and fixed a deadline of May 10 for responses.
It had earlier questioned both the companies on the impact of the data breach, following which Facebook had admitted that nearly 5.62 lakh people in India were "potentially affected" by the incident.
Earlier this month, Facebook and Cambridge Analytica had submitted their responses, following which the government has now sought more details.
The sources, who did not wish to be identified, said the two companies have now been given time till May 10 to respond.
Over the last few weeks, the US social networking giant has drawn intense criticism from users and governments globally over the data leak scandal that hit millions of users.
Information of over 80 million Facebook users was allegedly harvested by data analytics and political consulting firm Cambridge Analytica, leading to a global backlash against the American company.
Meanwhile, Cambridge Analytica has said that all its activities around the world, including in India, will be investigated and reported on.
A spokesperson for the company said that while CA was focussed purely on the US market, its global arm SCL Elections handled other regions.
"All the national issues and national associations are part and parcel of the independent investigation. Rest assured, India, Kenya, Nigeria, all the other countries that SCL has been working in historically, will be investigated and reported on as part of the independent investigation," he told reporters.
Last month, Christopher Wylie, a former employee of CA turned whistleblower, had told MPs during his evidence before the committee that the company had worked "extensively" in India and named the Congress as one of its clients.
In a post on Twitter later, the 28-year-old also named the Janata Dal-United as a client during the 2010 Bihar elections and revealed some caste surveys carried out in Uttar Pradesh by SCL India -- the parent company of CA.
"I've been getting a lot of requests from Indian journalists, so here are some of SCL's past projects in India. To the most frequently asked question – yes SCL/CA works in India and has offices there. This is what modern colonialism looks like," Wylie had tweeted.
His message included documents which indicate that SCL India boasted a database of "over 600 districts and 7 lakh villages, which is constantly being updated". Its reach in India is said to include a head office in Ghaziabad, with nine regional offices in Ahmedabad, Bangalore, Cuttack, Guwahati, Hyderabad, Indore, Kolkata, Patna and Pune.
"I don't remember a national project but I know regionally. India's so big that one state can be as big as Britain. But they do have offices there, they do have staff there," he had said, offering to provide more "documentation" to the committee on CA's India links.