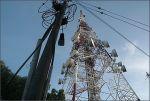 Comptroller and Auditor General Vinod Rai, whose reports on irregularities in coal block allocations and 2G telecom spectrum had created a major political storm, deprecated the "brazenness" with which the decisions were being taken, calling it "appalling".
"The brazenness (with which) decisions were being taken is actually appalling...", he said speaking at the World Economic Forum (WEF) meet.
The Comptroller and Auditor General, however, noted that with the Right to Information (RTI) act administrative and political executive have become conscious that they "will have to be answerable".
"....each one of us will be held accountable, we are conscious of that," he said adding that today everything is in the public domain.
Reacting to his remarks, Information and Broadcasting Minister Manish Tewari hit back at the CAG saying if he talked about brazennes in decision-making, then questions could be raised about the time when he was in the government.
"If he talks about brazenness in decision-making and if it refers to the time-period of this particular government, I think it would be worth his while to recall that he was part of the same government from 2004 to 2008.
"And I guess, when he talks about brazenness, that paradigm equally applies across the board to everyone who was part of the government," Tewari said.
The CAG also sought constitutional status for agencies like Central Bureau of Investigation (CBI) and Central Vigilance Commission (CVC) to make them effective instruments for fighting corruption.
"... if you really want some of these institutions (like CBI and CVC) to deliver, you must take a risk and ... take courage to make them Constitutional," he said.
Rai said the CBI and CVC were not independent and that was why people write about them as "handmaid of government".
"If Lokpal is expected to function with autonomy and total independence you will have to guarantee a constitutional mandate", he said.
As regards CBI, he said, "(it) is not independent of executive (and) that's why very often everybody writes ... that CBI has become handmaid of government in power.
"Look at CVC...(it) is an another body much feared, much maligned... but still a statutory body. It is not a constitutional body," he added.
Noting that corruption can't be eliminated by enacting Lokpal law, Rai said, "...if we can conscious of that, we can reduce the cronyism or nepotism and to that extent that we can tackle this hydra monster called corruption."
Replying questions on the the way CAG's assessments were being questioned by the government and other concerned agencies, Rai said "nobody faulted us on facts...This (loss figure) is debatable... if it is not Rs 1.76 (lakh crore), it may Rs 1.6 (lakh crore) or may be Rs 2.6 (lakh crore)".
The auditors, he added, give enough chance to stakeholders to give their version of the facts during the entry and exit conferences.
"We had 2-3 exit conferences where we say if we are wrong in facts, please point us out. We gave them enough or more opportunities to correct facts. The auditor will have opinion. In its reports, it will obviously give the opinion. But on facts, we didn't want to go wrong", he added.
The assessment of loss running into lakhs of crores to the exchequer during allocation of 2G spectrum and coal blocks to private companies was questioned by the government and other agencies.
With regard to allocation of 2G spectrum the CAG in its report had pegged the loss of Rs 1.76 lakh crore to the exchequer, while the losses on account of allocation of coal blocks were estimated at Rs 1.86 lakh crore.