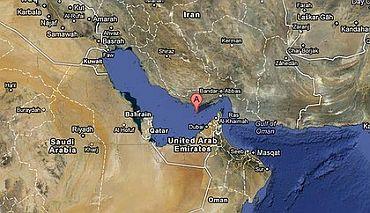 Iran has lashed out at search engine giant Google for leaving the body of water separating it from the Arabian Peninsula nameless on its online map service.

A deputy in Culture and Islamic Guidance Ministry, Bahman Dorri, told state media that Google's move would hurt its credibility.

"Google fabricating lies... will not have any outcome but for its users to lose trust in the data the company provides," Dorri said.

Iran insists on calling the waterway the 'Persian Gulf,' while the Arab countries of the oil-rich region insist on the term 'Arabian Gulf' or simply 'the Gulf.'

Iranians claims that historical evidence shows the water has always been "Persian" and that the Gulf's identity is part of Iran's territorial integrity.

"The enemies cannot hide facts and evidence about the Persian Gulf. Documents in the UN and the UNESCO show the name of this body of water has always been Persian Gulf since a long time ago," The Sydney Morning Herald quoted Dorri, as saying.

"The efforts of (global) arrogance and its Arab allies to remove the name of Persian Gulf will result in its name becoming more durable," he added in a reference to the US.

Iran has constantly criticised countries and institutions, which do not call it the 'Persian Gulf'.

In 2010, it warned that airlines using the term 'Arabian Gulf' on in-flight monitors would be barred from Iranian airspace.