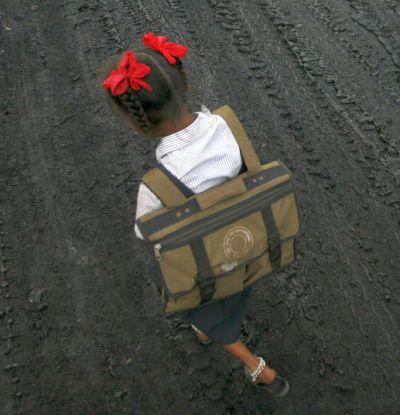 An 11-year-old girl from Hyderabad studying in fifth standard was made to stand in the boys' washroom as a "punishment" for not coming to the school in uniform, her father has alleged.
A large number of parents and locals on Monday gathered at the school, located in R C Puram area, to protest against the incident.
Telangana's IT minister K T Rama Rao condemned the incident and said he would take up the matter with deputy chief minister and education minister Kadiyam Srihari.
The state government has ordered an inquiry into the matter and asked the district education officer to submit a report.
According to the girl's father, a woman PTE (physical training education) teacher of the school asked his daughter the reason for not wearing the uniform on Saturday.
"She was not even bothered to listen to my child's explanation that a note was already written by us in her diary requesting to allow for one day without uniform," he said.
"She (the teacher) dragged my child forcefully and asked her to stay for five minutes inside the boys' washroom as a punishment for not wearing the uniform," he alleged.
"This act of abuse has had a bad impact on my child and hurt her dignity," he said.
"Now my child is not at all ready to face the co-students as she is feeling ashamed," he said.
The woman teacher, however, denied the allegations and told mediapersons that as the girl was not wearing uniform, she only asked her the reason.
She said the girl was standing near the boys' washroom and was never asked to stand inside it.
Reacting to the incident, K T Rama Rao, in a tweet, said, "Ridiculous & absolutely inhuman (sic). Will take it up with Hon'ble Deputy CM for appropriate action on the school."
The girl's father had on Sunday approached city-based NGO 'Balala Hakkula Sangham' over the incident.