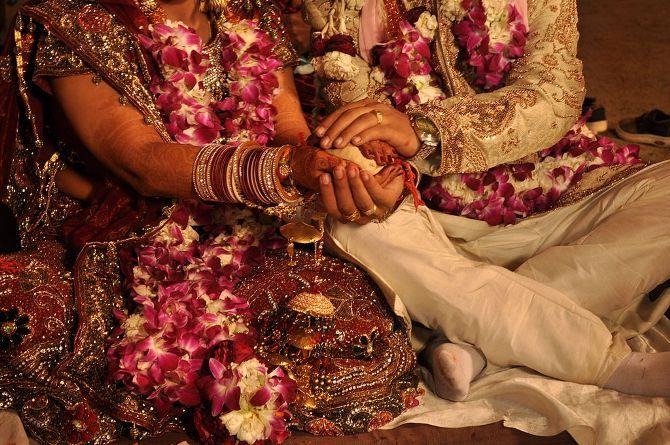 Stories of men forcibly taking away their lovers from the wedding venues are quite common, but in Uttar Pradesh's Hamirpur district, a woman did exactly the opposite by kidnapping her ex-boyfriend from his own wedding just moments before he was due to marry another woman.
The shocking episode that took place on Tuesday in Uttar Pradesh's Bundelkhand has the whole town talking. However, the groom is still missing.
"I have known him for eight years now. I told him that I would not let this wedding happen, but he was not aware that I would take such a step. Even he was not ready for the marriage," said accused Varsha Sahu.
Following this dramatic series of events, the police was called in to investigate.
Police said that the woman, a resident of the Banda district, worked at a private clinic with Ashok Yadav (the kidnapped man) and had an affair with the her for the past several months.
"The boy was from Banda. What happened was that she came to the venue and took away the groom. The girl has been caught. She said that they are lovers and the boy was not happy with the wedding," said Hamirpur assistant sub-inspector.
A case was later lodged with the police.
Image used for representational purposes only