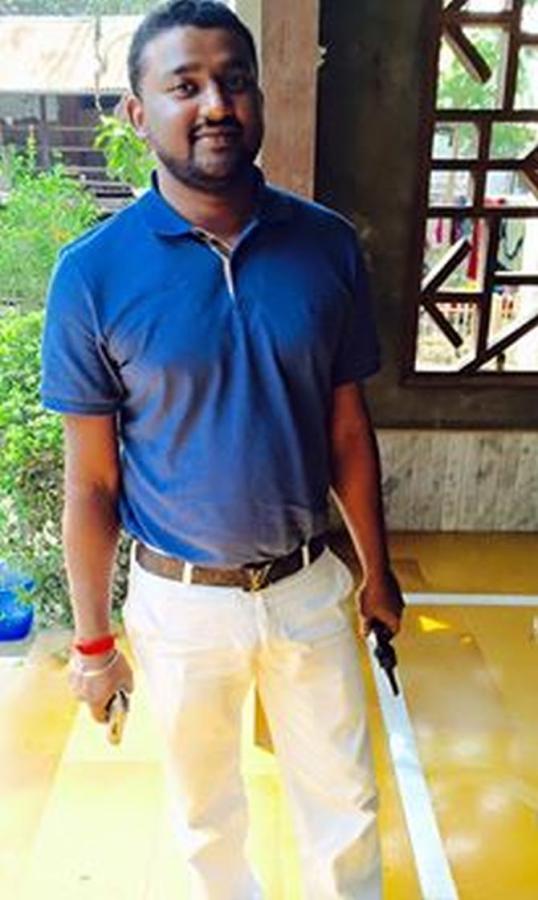 He was accorded a hero's welcome by supporters of his parents. M I Khan reports from Patna.
Rakesh Ranjan Yadav alias Rocky Yadav, who is accused of killing a Class 12 student in the infamous Gaya road rage case, walked out of jail on Friday evening after getting bail from the Patna high court.
However, parents of the victim Aditya Sachdeva, whom Rocky allegedly shot dead for overtaking his SUV in Gaya town, said that they will challenge Rocky's bail in the apex court.
"Rocky Yadav was released from Gaya central jail, where he was lodged since May, after he was granted bail by the Patna high court," a police official in Gaya, about 100 km from Patna, said.
Rocky was accorded a 'hero's welcome' by supporters of his mother, former Janata Dal-United Member of Legislative Council Manorama Devi, and father Bindi Yadav, a gangster-turned-politician and businessman.
"Sweets were distributed and fire crackers were burst when Rocky reached at the palatial house of his parents in A P colony in Gaya," a Rashtriya Janata Dal leader close to Bindi Yadav said.
Rocky was granted bail by the Patna high court on Wednesday.
Aditya's mother Chanda Sachdeva said, "We will not sit silent. We will fight for justice in the Supreme Court now."
Earlier, the Bihar government also said that it will move the SC against bail granted to Rocky.
"The Bihar government will file a petition in the Supreme Court to challenge Rocky Yadav bail," Additional Advocate General Lalit Kishore had said on Thursday.
He said like in the case of former RJD MP Mohammad Shahabuddin, an accused in a murder case and RJD MLA Rajballabh Yadab, accused of raping a minor, the state government will seek cancellation of Rocky's bail.
Rocky had allegedly shot dead Aditya, son of a businessman, on May 7 after the latter overtook his vehicle in Gaya town.
According to police, Rocky confessed to killing Aditya. He was lodged in the Gaya Central Jail till Wednesday.
Earlier, his father Bindi Yadav, co-accused in the case, was also granted bail by the HC.
According to chargesheet filed by the police in the case, Rocky was driving a new silver Land Rover, which costs around Rs 1.5 crore, and was armed with a licenced Italian pistol when he got into a fight with Aditya and his friends, who were returning home after a birthday party in Gaya town.
Aditya had overtaken Rocky in his Maruti Swift car and in the altercation that followed, Rocky allegedly shot the teenager.