Chhota Rajan, one of India's most wanted gangster, has been arrested in the tourist town of Bali, Indonesia on a Red Corner Notice issued by Interpol after eluding law enforcement agencies for over two decades.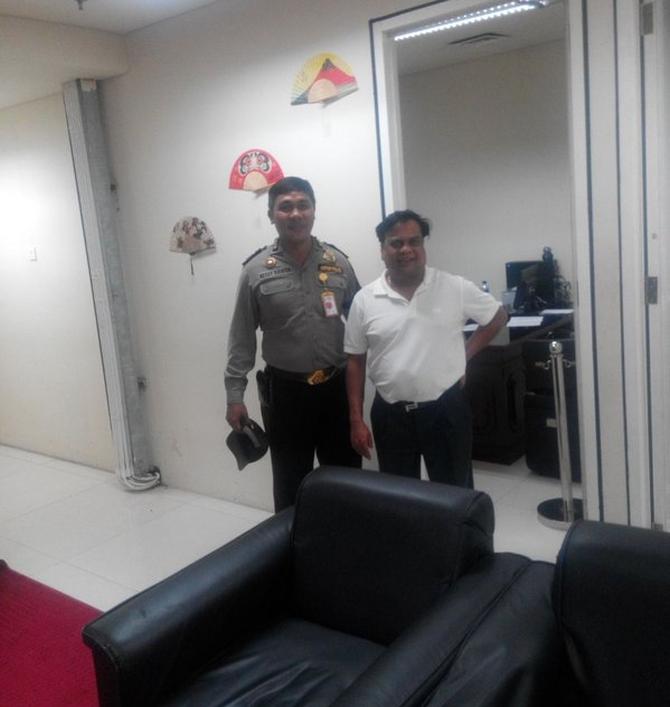 The arrest was made on a tip off from Australian police that 55-year-old Rajendra Sadashiv Nikalje alias Mohan Kumar alias Chhota Rajan, the powerful aide-turned-rival of terrorist Dawood Ibrahim, has flown from Sydney to Bali, where he was arrested on Sunday.
Once a close aide Dawood, Rajan parted ways after the 1993 Mumbai blasts and remained his fierce rival ever since and is wanted in about 20 murder cases.
The Central Bureau of Investigation had issued a Red Corner Notice against him in July, 1995 on the request of the Mumbai police which was probing cases against him.
Rajan was arrested on Sunday in Bali by a joint team of the Australian and the Indonesian police after arriving Sydney on a passport having the name of Mohan Kumar, agency sources said.
They said he had been hiding in Australia for seven years. Government sources said India and Indonesia do not have extradition treaty and the don is likely to be deported this week. They said both the countries have signed a pact for repatriation of each other's wanted prisoners and cooperate in all criminal matters.
Home Minister Rajnath Singh and CBI Director Anil Sinha confirmed Rajan's arrest.
"Once identification and verification is done, appropriate action will be taken," Singh told reporters while thanking Interpol and the Indonesian authorities for their assistance in nabbing Rajan.
"At the request of the CBI, the Bali police has arrested an Indian national Mohan Kumar on Sunday.
"Mohan Kumar alias Rajendra Sadashiv Nikalje alias Chhota Rajan is a fugitive and CBI has been pursuing the matter with the Australian authorities," CBI spokesperson Devpreet Singh said.
The spokesperson said the arrest was a result of close cooperation between India, Australia and Indonesia. "We thank Indonesia and Australia for their prompt action at our request. Further action will be taken as required under the law."
External Affairs Minister said there are many arrangements to bring back Rajan, who has been arrested in Indonesia, in the absence of an extradition treaty with that country.
"We don't need to have a formal extradition treaty for somebody to be extradited to another country. There are various others means and arrangements in today's days and age.... and it has happened before," Secretary (East) in External Affairs Ministry Anil Wadhwa said.
In Mumbai, Maharashtra Minister of State for Home Ram Shinde said the state would request the Centre to allow Rajan to be taken to Mumbai after he is deported to India.
"He is wanted in several cases in the state. So, we have decided that once he is deported and the Central Investigation agencies are done investigating him, we will request the Centre to first send him here, so that we can extract information from him in cases for which he is wanted here," Shinde told PTI.
Born in Mumbai, Rajan is wanted for multiple charges including murder and possession and use of illegal firearms. One of the cases against him is the murder of journalist Jyotirmoy Dey in 2011.
In 2000, there was an attempt on his life when Dawood's men tracked him down to a hotel in Bangkok but he managed a dramatic escape through the hotel's roof.
According to serving and former police officers, who have dealt with the Mumbai underworld, arrest of Rajan is a major success and his questioning is expected to shed light on hitherto unknown facts related to cases linked to his syndicate.
Former Mumbai Police Commissioner, M N Singh, who had played a key role in eliminating underworld gangs in the city, said he would rather wait and watch till the gangster was brought back to the country.
Y P Singh, an Indian Police Service-officer-turned politician, termed Rajan's arrest as significant, saying it will help the investigating agencies to unearth unknown facts about the underworld-police-politcal nexus.
Asked whether Rajan was used by intelligence agencies to counter Dawood, former CBI Chief Joginder Singh said, "These things cannot be discussed publicly. If somebody is willing to help us, we accept his help".
In Bali, Indonesian authorities said they will deport Rajan this week.
Local police said Rajan was being quizzed in Bali by the police which was coordinating with Indian diplomats for completing formalities for his deportation.
Photograph Courtesy: NCB-Interpol Indonesia